Kortom, nee. Dat is gewoon niet het geval. Deze hulpmiddelen zijn bedoeld om uw werk eenvoudiger en uw beslissingen objectiever te maken, NIET om uw werk voor u te doen.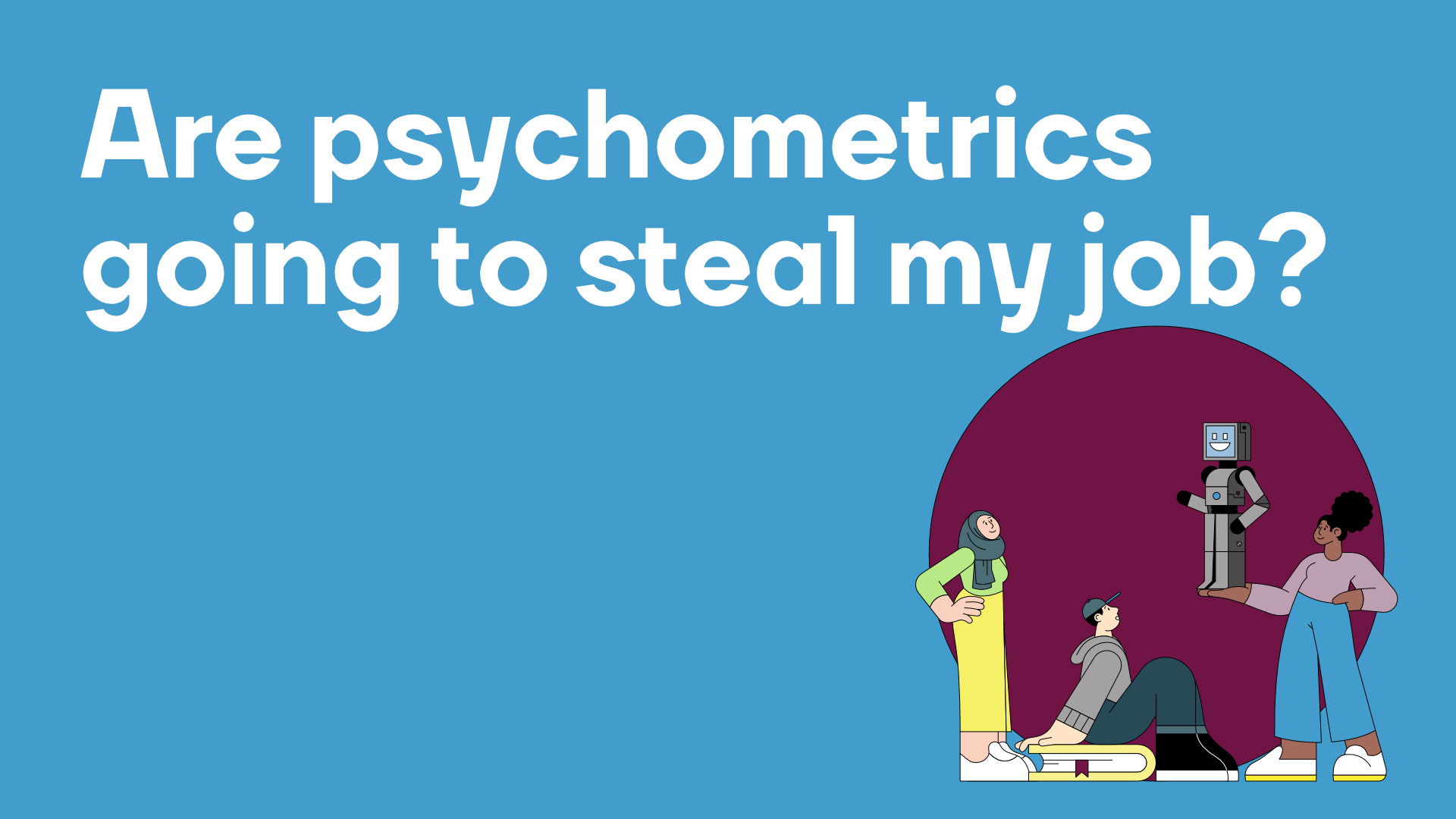 Het doel van elk goed psychometrisch onderzoek is een eerlijk en holistisch beeld van een kandidaat te geven, maar het is vervolgens aan u om te beslissen hoe u deze informatie het beste kunt gebruiken om uw volgende stappen te bepalen.
Het gebruik van psychometrische tests volgens de beginselen van de beste praktijk schrijft voor dat dit soort tests nuttiger is wanneer zij worden gebruikt in combinatie met andere aanwervingsmethoden.
Als een kandidaat bijvoorbeeld een persoonlijkheidsvragenlijst voorafgaand aan een gestructureerd interview zal een goed beoordelingsplatform helpen bij het genereren van strategische interviewvragen voor kandidaten Recruiters kunnen deze informatie vervolgens gebruiken om meer gepersonaliseerde vragen te stellen op basis van de antwoorden van hun kandidaten op het assessment.
Door op deze manier psychometrische soft skills assessments te gebruiken, kunnen recruiters veel meer inzicht krijgen uit hun interviews en dus betere aanwervingsbeslissingen nemen.
Het instrument is er niet om het interview voor je te doen.
Wees creatief – hoe werken ze het beste voor u of uw klanten?
Zoals met de meeste vormen van A.I. is het ontworpen om ons te helpen, niet om het over te nemen. En hoewel psychometristen behoorlijk slim zijn, denk ik niet dat ze slim genoeg zijn om de rol van een recruiter of HR-professional volledig over te nemen.
Dat gezegd zijnde, wat doen psychometrieën dat mensen niet alleen kunnen?
Wees volledig objectief

Informatie snel, maar accuraat gebruiken

Geef een diepgaand en holistisch beeld van een kandidaat. Zij meten zachte en harde vaardigheden naast elkaar.

Persoonlijkheid afstemmen op een functiebeschrijving

Wees zeer flexibel, consequent. Bespoking betekent dat tests alleen meten wat u zegt dat ze moeten meten.

Geef kandidaten snel een gevoel van de bedrijfscultuur en branding.

Sociale wenselijkheid meten

Tijd vrijmaken om aan andere onderdelen van het wervingsproces te werken

Voorspellend zijn