Personality questionnaires
Candidate personality tests for recruitment and selection.
In recruitment, 
personality questionnaires
  are used to assess a candidate's personality profile, that is, how they like to work, approach problems, stay motivated and what drives their emotional reactions.
Candidates taking a Clevry personality questionnaire will be presented with several statements relating to behaviour and motivations in the workplace and asked to rate the extent to which they agree or disagree.
Answers provided by candidates are then used to build a well-rounded view of their personality in relation to the role being applied to.
Once a candidate has completed their personality questionnaire their results will be compared to a norm group. This allows recruiters to better understand candidates in relation to a general average and thus make more informed decisions on who is being hired.
21 scale questionnaire offering insight into typical preferences and tendencies for behaviours, feelings, values and motivations that are important in the workplace. Make sure you use this questionnaire if you would like access to the Sales Potential. 
30 scale questionnaire which builds on the Clevry Core, offering a deeper, more penetrating insight across a breadth of elements of personality. Make sure you use this questionnaire if you would like access to the Leadership report.
Our Workforce Personality Questionnaire is an additional tool available, specifically designed to assess personality areas recognised as important in blue collar, production and manufacturing roles.
Bespoke Personality Questionnaires
Our personality questionnaires are built to be flexible. This means you can quickly and effortlessly create your own personality questionnaire to tap into those traits you are looking for in your candidates. Tailor and customise your questionnaire to fit your business model, values, or competency framework and then create it in a matter of minutes with our easy-to-use questionnaire builder.

Pick any combination of the 46 scales available in our scale library to power your bespoke personality  questionnaire and generate custom reports.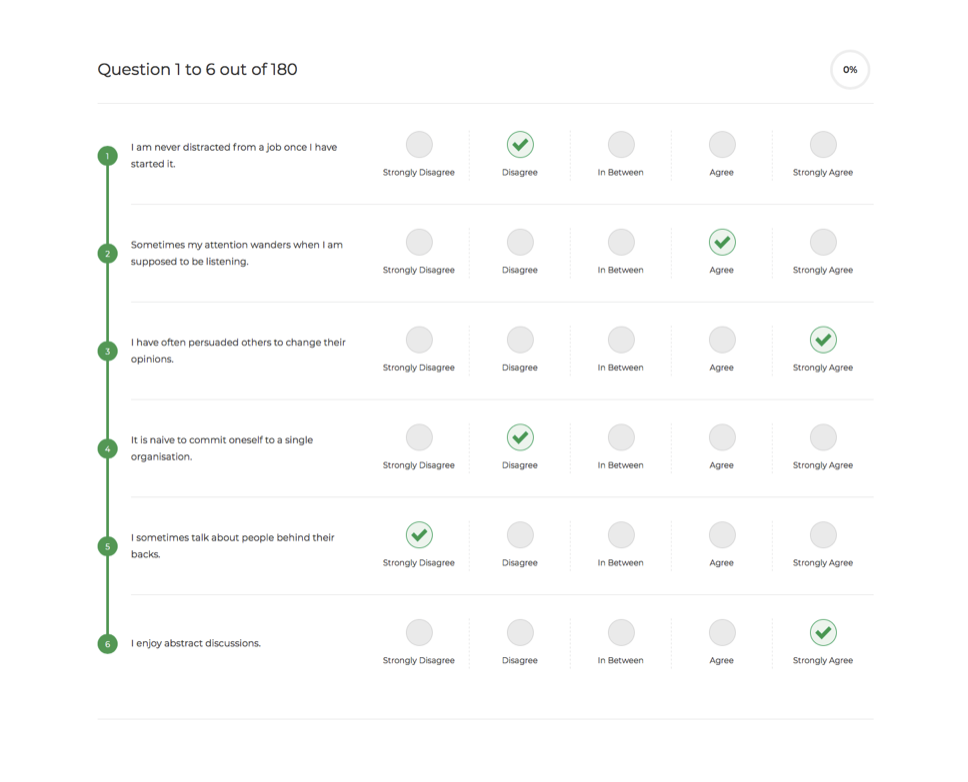 One assessment gives you access to a wide range of personality reports, including motivational values and culture fit results.
The Insights Report provides a comprehensive exploration into key findings from an individual's personality profile. Insights examines the ways in which an individual is likely to respond to people, tasks, demands, rewards and culture at work.

A good all-rounder, designed for use by recruiters, line managers, and HR and L&D professionals.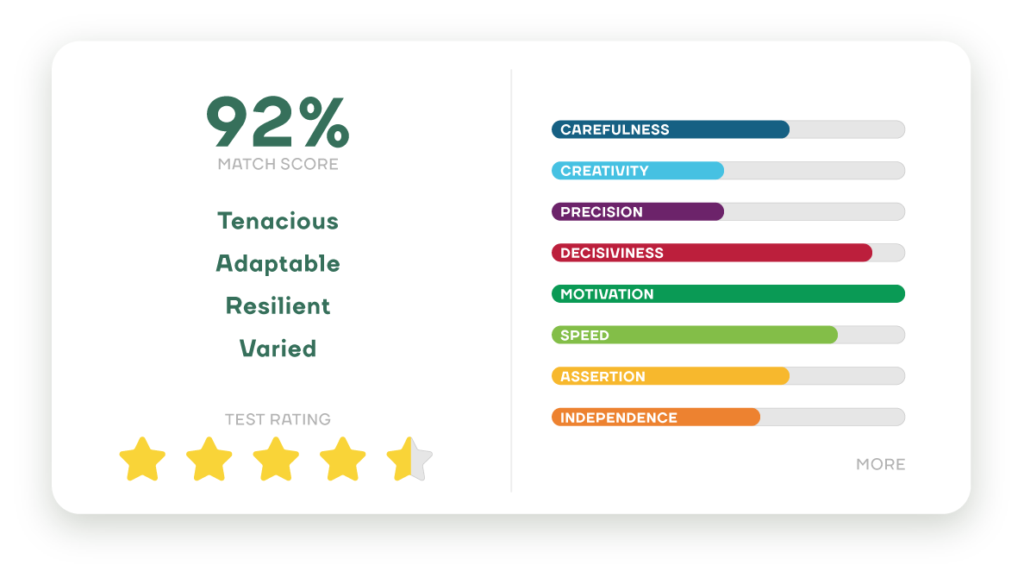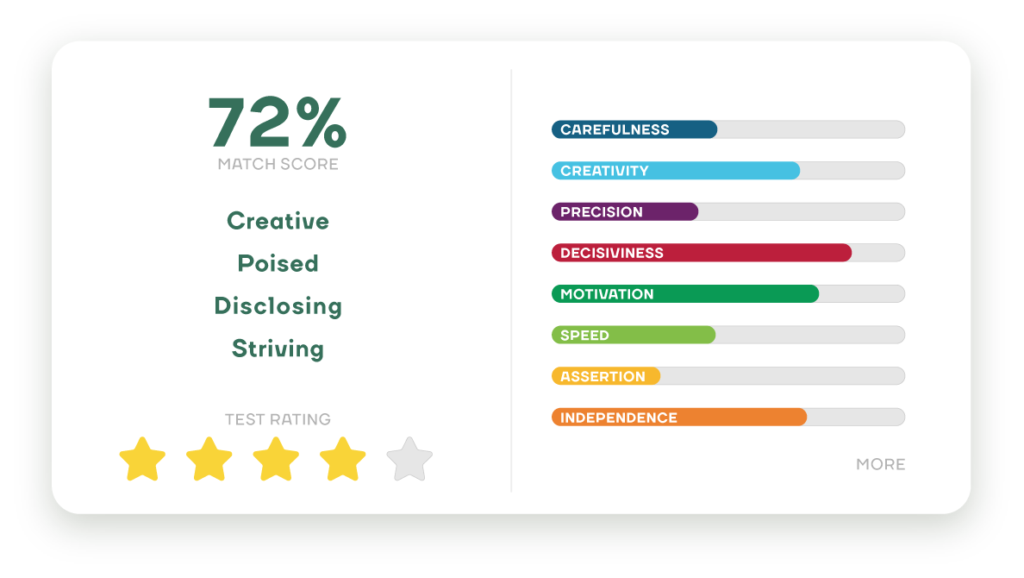 The Selection Report describes the degree of fit between an individual's psychometric results and the critical attributes of a specified role within your organisation. It's a great narrative report for any questionnaire that has been job matched.
This is where you indicate what your ideal candidate would look like on each of the scales using a 5 point sliding scale ranging from Great fit to Terrible fit with the target role.
Designed for use by recruiters, line managers, and HR and L&D professionals. The Clevry Interviewer Report can also be used by managers and coaches in the context of development planning.

Our Interviewer Report offers guidance and suggests open-ended questions for conducting a competency-based interview or a follow-up exploration discussion. The reports summarise the key findings from the candidate's personality profile, allowing you to build a more well rounded view of their strengths.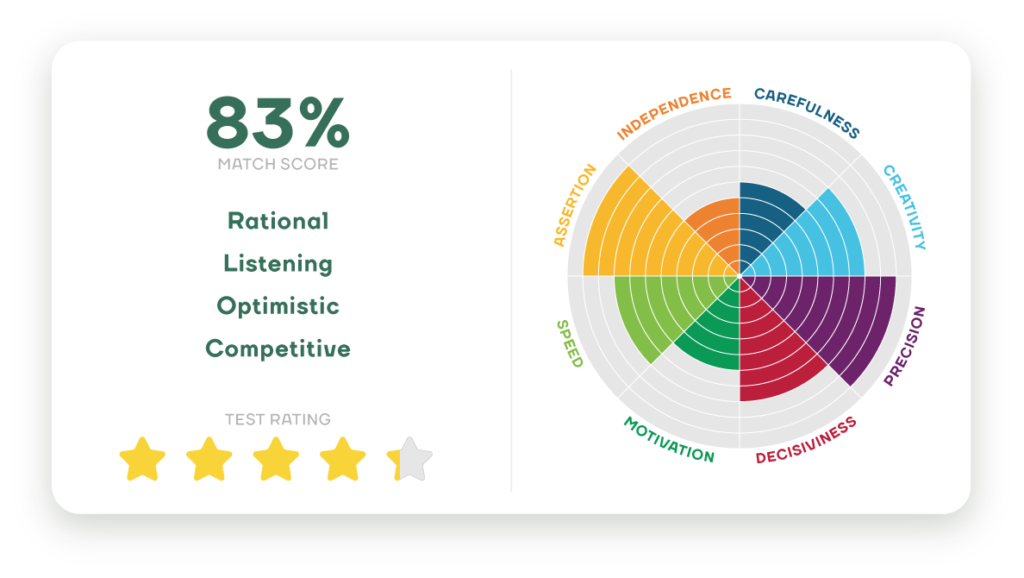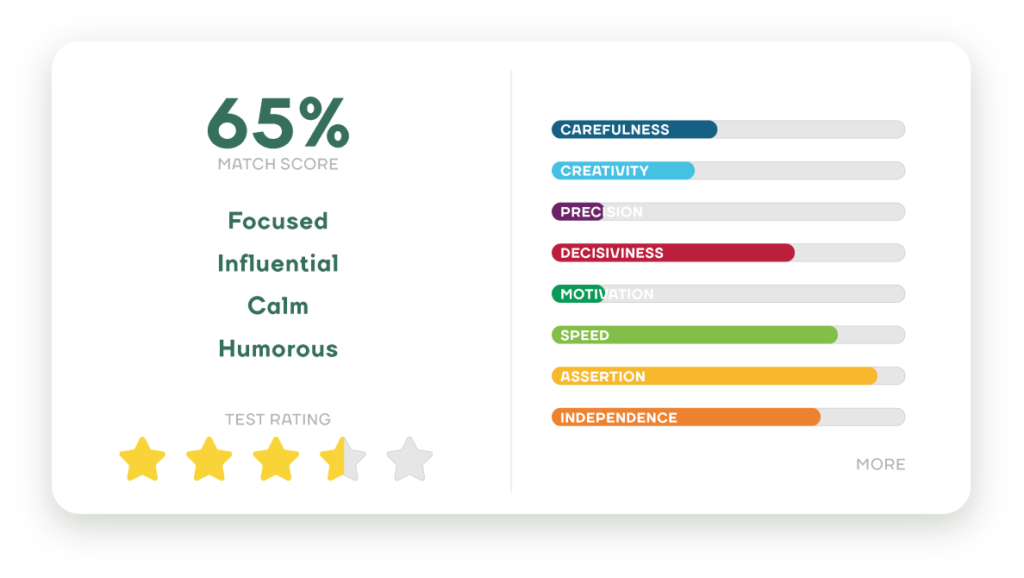 Helps you identify the most effective ways to get your new recruits off to a great start in their new role.
The Onboarding Report provides managers with tailored information on each new recruit, advising on how to maximise their potential and how they can be encouraged to deploy their key strengths in their new role.
The Clevry sales report is for anyone looking to recruit (or develop) candidates into a sales role. Get penetrating insight into your candidates values, motivational drivers and the personal style that highlights their sales potential.

The report also highlights potential de-railers based on responses to one of our personality questionnaires.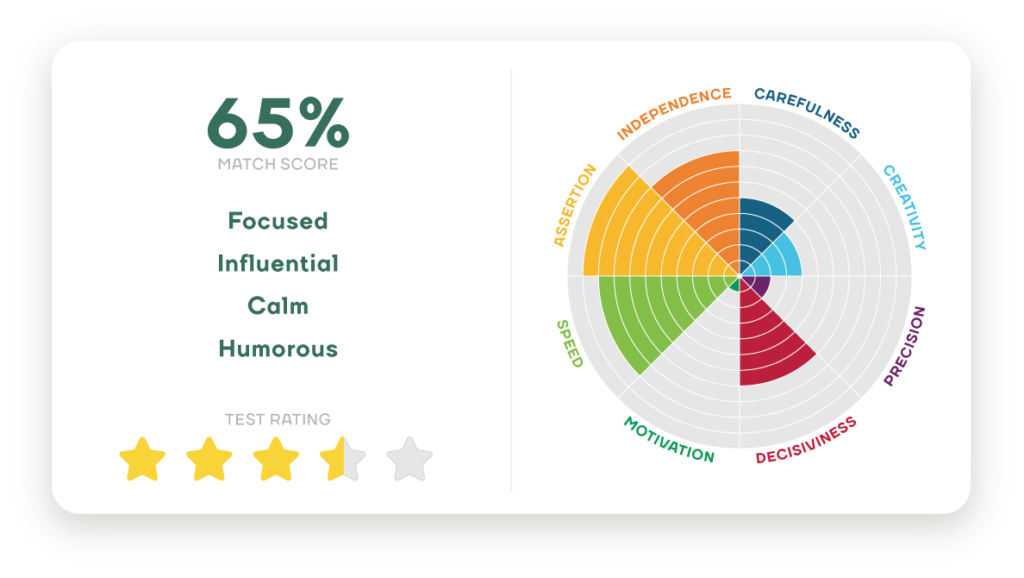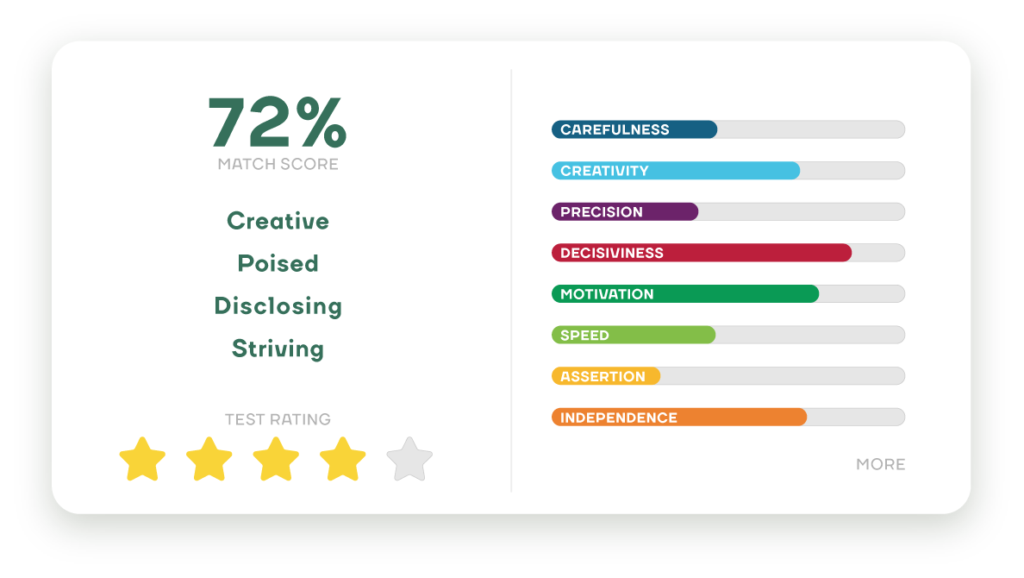 The Team Strengths Report provides valuable insight in to an individual's areas of strengths within a team based setting, and the likelihood of them adopting various roles. The Team Strengths Report helps you to understand an individual's style and areas of strength within a team.

The report is a useful tool for identifying strengths and gaps within the team and is appropriate for use in a group setting or for just one individual.
A candidate-centric report that provides comprehensive insight into key findings from their personality profile. The Personal Feedback Report is a useful tool for considering personal development areas and future career choices and can be given to individuals as part of a development plan or upon completion of a questionnaire in a recruitment context.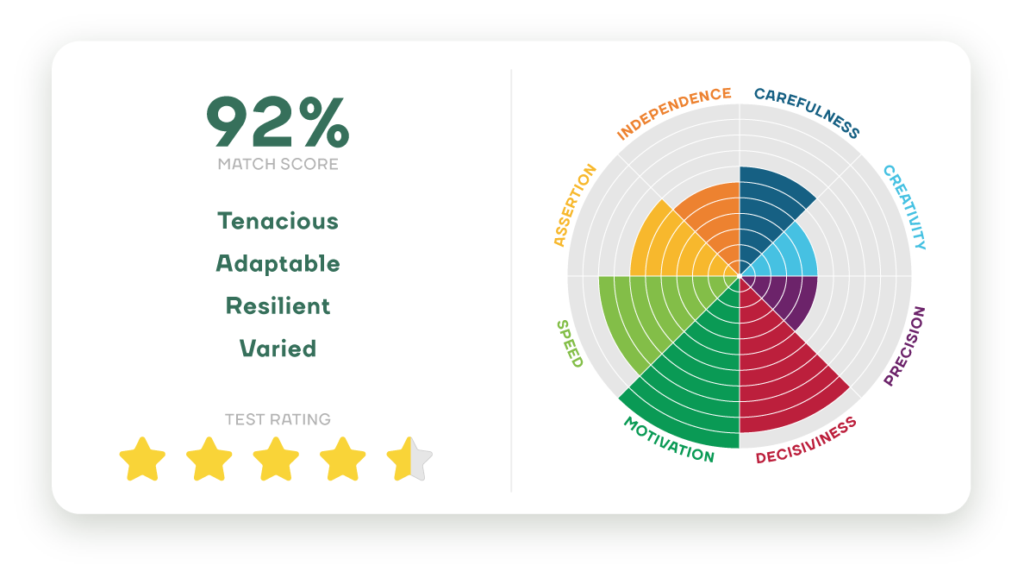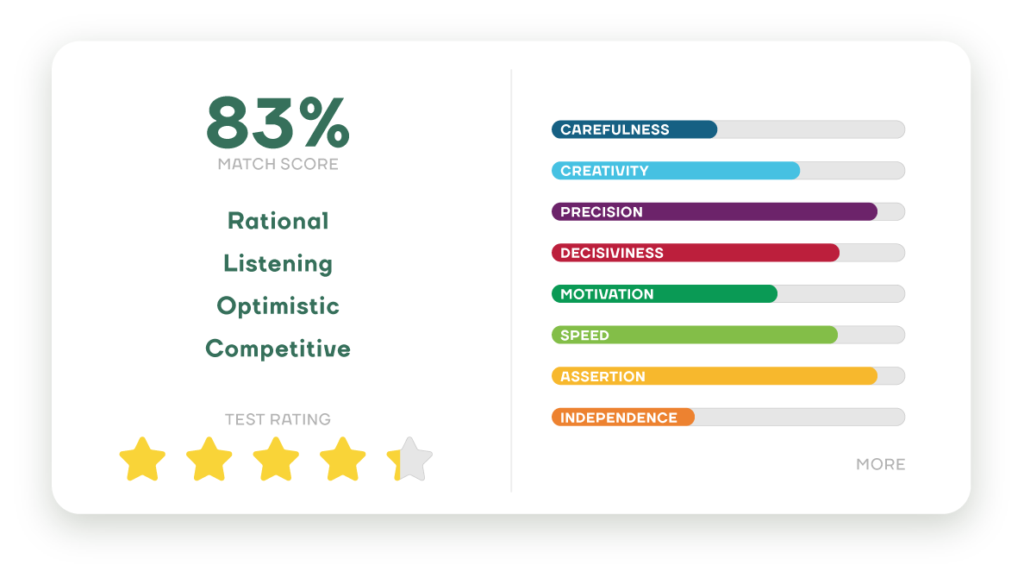 Our Leadership Report provides valuable insight into an individual's leadership potential, indicating their work styles, strengths and preferences relating to leadership roles.

Derived from years of experience and research, this model is designed to help identify personality characteristics that are typically associated with successful leadership, and how these might determine the leadership style that the individual is likely to adopt.