Gain a more well-rounded view of employee performance.
360 feedback provides a holistic view of employee's performance by gathering feedback from a range of sources. This typically includes the employee's manager, peers, direct reports and any other key stakeholders.
Carousel 360 is our versatile  360 feedback platform  which allows you to tailor-make your own feedback process for employee development or performance appraisal purposes..
Our intuitive platform enables you to collect meaningful feedback on colleagues and their performance across competencies that are crucial to their role.
Choose from the competencies contained within the our competency framework for leaders and managers, or build your own survey to reflect your organisational values and job specifications.
Carousel 360 Feedback Platform
Set up your own 360 feedback process in just 3 simple steps: Specify your performance indicators; design your 360 process and invite your recipients. Once up and running, you can monitor completions and download reports in real-time. Conduct large-scale feedback processes with ease by allowing recipients to manage their own 360 process.

Encourage accountability and engagement with interactive survey options which enable the 360 recipient to ask for specific feedback.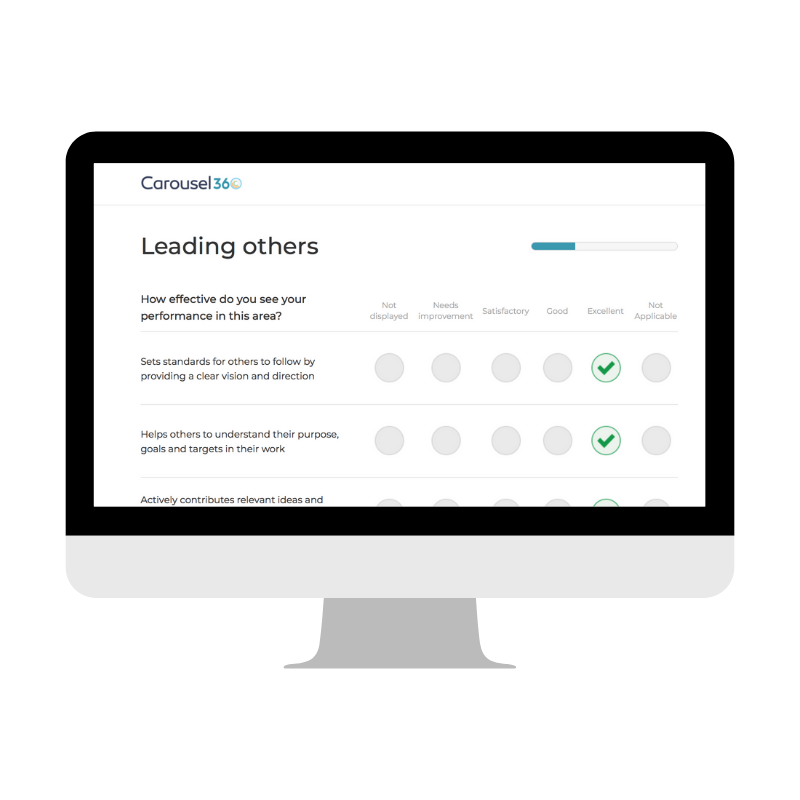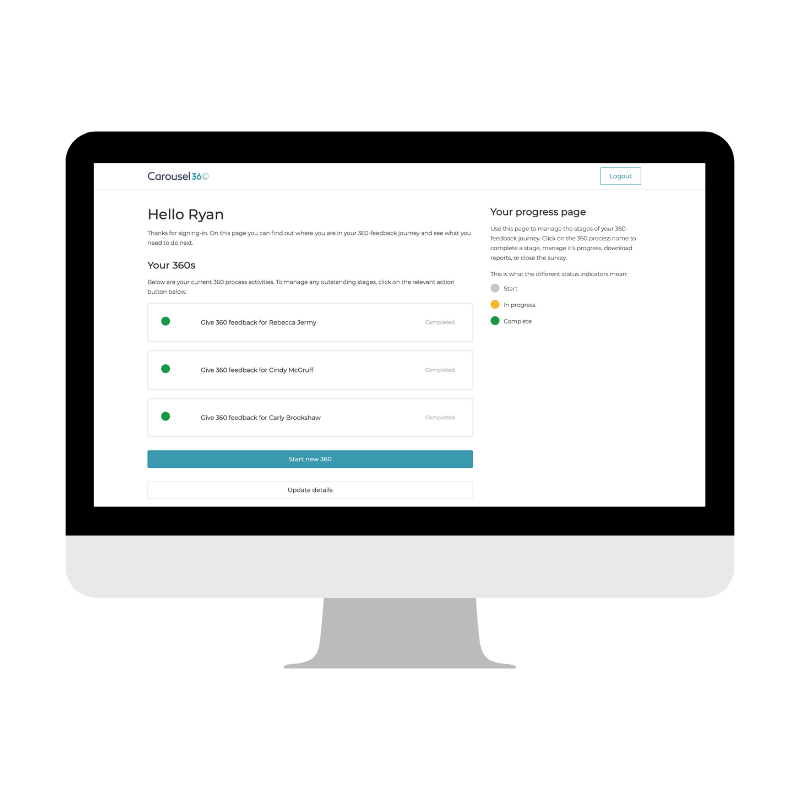 Developed by psychologists and recruiters
A range of question formats help to bring the competencies to life by offering a multi-level feedback experience.
Surveys can include a combination of rating scales, open-ended questions and an interactive strengths tool.
What's more, you can then benefit from a deeper insight into employee performance explored across dimensions
Actionable insights into employees
Identify trends in employee performance across departments, work groups, or over time.

Gain useful insights that can help inform your organisation's strategy in terms of development planning.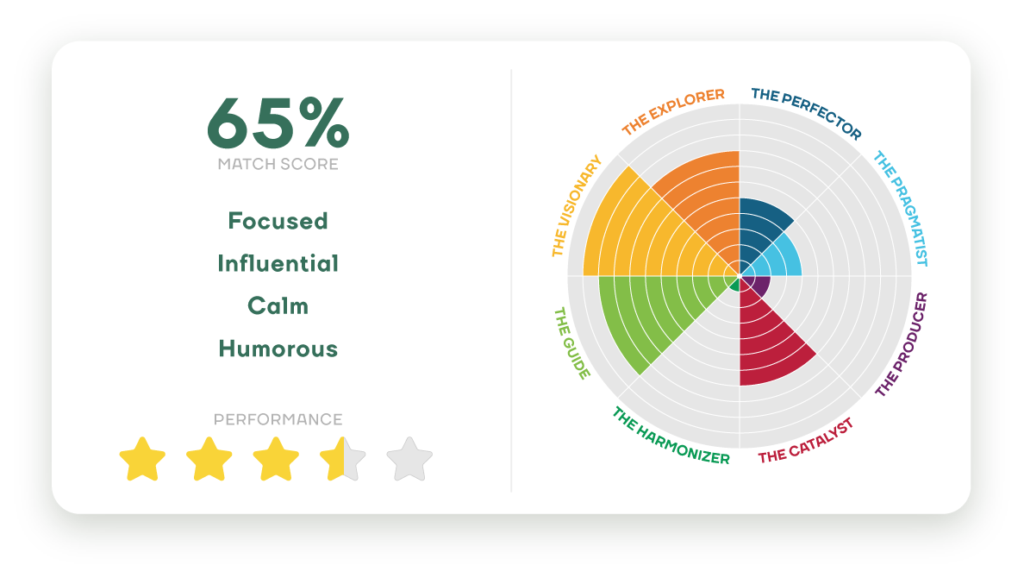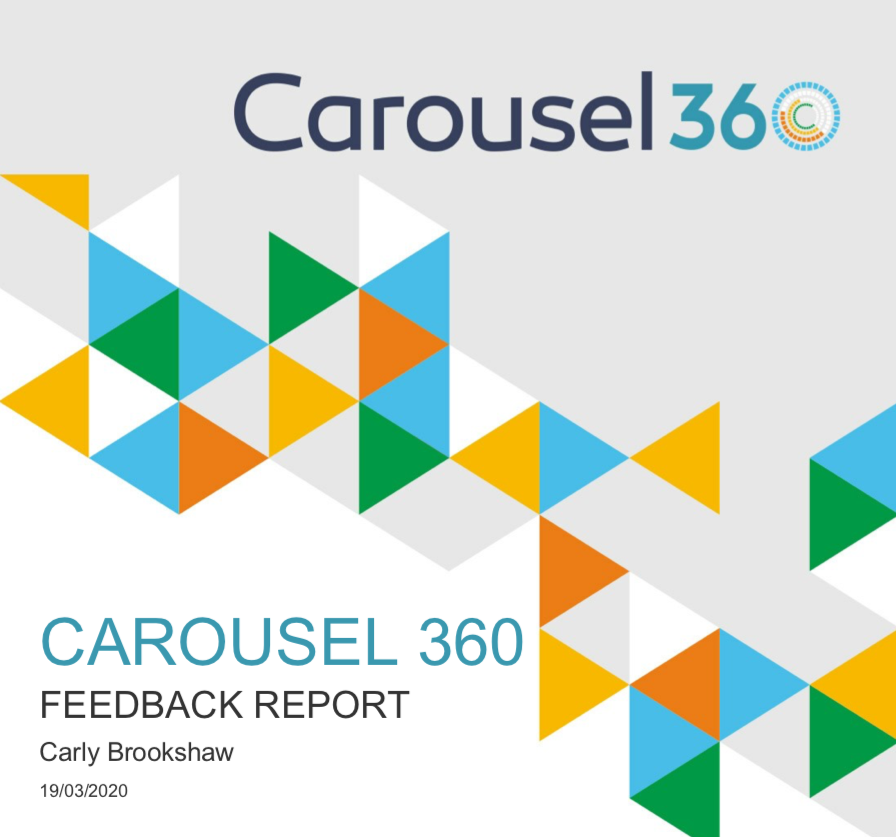 Developed by psychologists and recruiters
Our easy-to-interpret 360 feedback reports have been specifically designed for identifying strengths and performance trends for development planning.
360 Feedback Reports use attractive visuals to present the feedback collected in a way that easily accessible.
Test design & competency frameworks
Our team of business psychologists can help your company make the most of 360 feedback thought your organisation.

From designing customised competency frameworks that fit your culture to facilitating feedback and advisory services.