Discover the power of effective leadership and unlock your leadership potential.
Unlock your leadership potential 
The Clevry leadership workshop is a comprehensive and customisable training program developed by our business psychology team, based on the Clevry Leadership model. 
This off-the-shelf workshop is designed to guide leaders and potential leaders through a series of developmental activities, enabling them to introspect and evaluate their personality preferences in the context of effective leadership at work.
Our Leadership Workshop is primarily aimed at people in HR or talent development functions who are responsible for developmental initiatives within their organisation, managers, senior leadership teams and potential business leaders.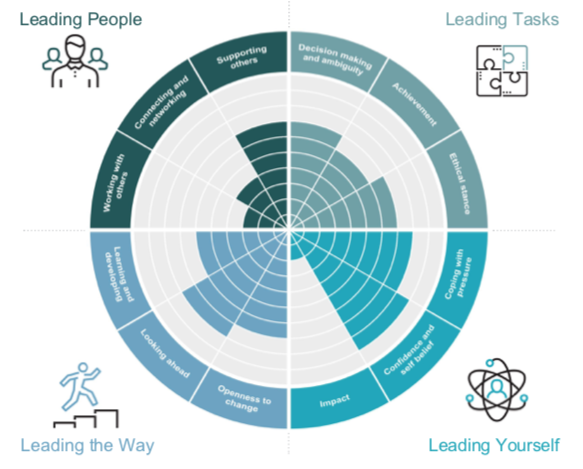 Leadership workshop benefits
Our leadership workshop offers numerous benefits for individuals seeking to enhance their leadership abilities:
Through the workshop, leaders gain a deeper understanding of their strengths and weaknesses within the context of their unique leadership style. This heightened self-awareness allows them to recognise their inherent qualities and areas for improvement.
By understanding their personal attributes, leaders can make more informed decisions, leverage their strengths, and address areas that require development.
Enanced leadership skills
The workshop provides leaders with valuable insights, knowledge, and practical strategies to refine their leadership skills. They acquire a repertoire of techniques for effective communication, decision-making, problem-solving, and team-building.
By honing these essential skills, leaders can elevate their performance, inspire their teams, and drive positive change within their organisations.
Goal setting and action planning
As a result of the workshop, leaders leave with clear goals and a well-defined action plan for advancing their leadership style.
The workshop facilitates a process of reflection, self-evaluation, and identification of areas that require growth. Armed with this newfound clarity, leaders can set specific, measurable, attainable, relevant, and time-bound (SMART) goals and outline actionable steps to achieve them.
This goal-oriented approach empowers leaders to continuously improve and make meaningful progress on their leadership journey.
Leadership workshops often equip participants with decision-making frameworks and techniques that help them make sound judgments in complex situations.
Leaders learn to assess risks, gather relevant information, consider various perspectives, and make informed decisions aligned with organisational goals.
Strengthening their decision-making capabilities enables leaders to navigate challenges with confidence and make strategic choices that yield positive outcomes.
Networking and peer learning
Leadership workshops provide a platform for leaders to connect and interact with like-minded professionals from diverse backgrounds.
Engaging in group discussions, sharing experiences, and collaborating on problem-solving exercises fosters valuable networking opportunities.
Leaders can learn from each other's insights, exchange best practices, and gain fresh perspectives, enriching their own leadership journey through collective wisdom.
By attending our leadership workshop, leaders can cultivate self-awareness, develop crucial skills, set meaningful goals, and engage in continuous improvement.
These benefits collectively contribute to their growth as effective and influential leaders, positively impacting their teams and organisations.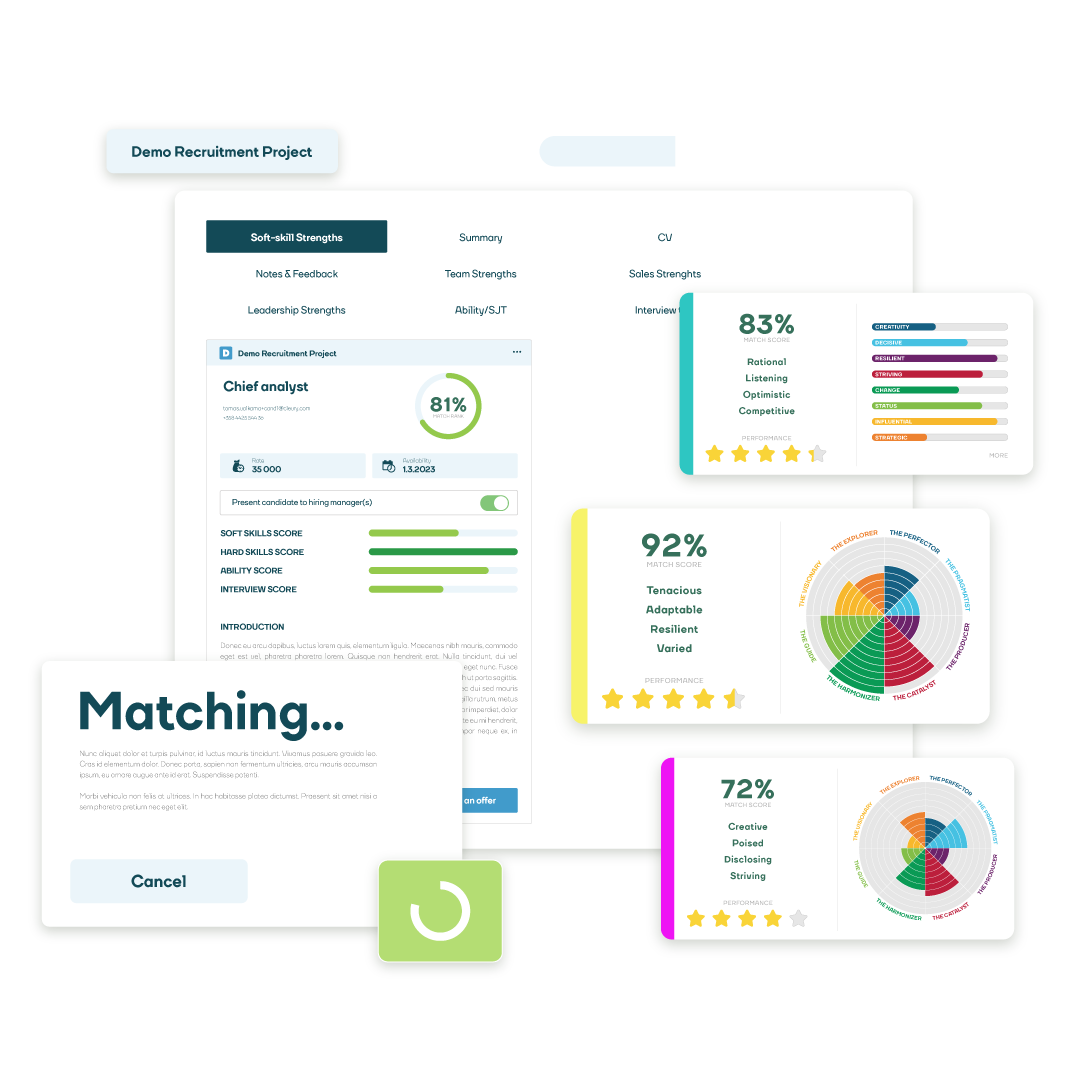 1.
A Clevry Business Psychologist will arrange a call with you to discuss your requirements and to investigate the dynamics of your leadership group. 
2.
Delegates are then invited to complete our enhanced personality questionnaire in advance of the workshop. The workshop features an icebreaker activity, an activity surrounding differences in style between iconic leaders, a session on understanding your own leadership strengths, an introduction to Clevry's leadership model, an activity exploring each leadership quadrant (leading tasks, leading the way, leading people, leading yourself), a session exploring your report, and an action-planning session to finish. 
3.
The full-day workshop includes activities surrounding the Group Leadership Report so that the delegates can gain a better understanding of themselves as a leadership team.
Leadership workshop overview
The workshop package includes an array of materials such as PowerPoint slides, a dedicated 'Strengths Diary' for delegates to engage with during the workshop, and a comprehensive personality report. Facilitated by our experienced Business Psychologists at Clevry, the workshop promises an immersive experience, empowering leaders with practical insights and strategies.

Workshops can be conducted either virtually or face-to-face, accommodating up to 20 delegates, although larger audiences can also be accommodated.

In addition to the standard workshop, we also offer a full-day training program specifically designed to upskill members of your organisation. This workshop equips participants with the necessary skills and knowledge to independently deliver the workshop throughout their organisation, eliminating the dependency on us for future implementations.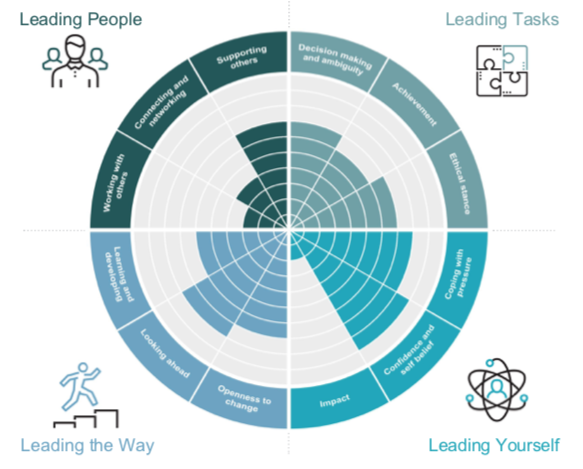 Full-day
workshop
(up to 10 delegates)
Group exploration activity

Understanding of leadership team dynamics

Identifying leadership strengths

Introduction of the Clevry leadership model

Leadership exploration activity
Full-day
workshop
(10 - 20 delegates)
Group exploration activity

Understanding of leadership team dynamics

Identifying leadership strengths

Introduction of the Clevry leadership model

Leadership exploration activity
Half-day
workshop
(up to 10 delegates)
Identifying leadership strengths

Introduction to Clevry leadership model

Leadership exploration activity
Half-day
workshop
(10 - 20 delegates)
Identifying leadership strengths

Introduction to Clevry leadership model

Leadership exploration activity
Train the trainer
Full-day workshop
Full day training session to deliver your own workshops
One-to-one exploration discussion
Developmental session that builds on your Leadership Workshop
Coaching sessions
3-5 coaching sessions to support the leader to action the outcomes of the workshop effectively and consider the next steps