Comprehensive insight into an candidates work-based personality
Arguably our most popular report, the Insights Report provides a comprehensive exploration into key findings from an individual's personality profile.
Insights examines the ways in which an individual is likely to respond to people, tasks, demands, rewards and culture at work.
A good all-rounder, designed for use by recruiters, line managers, and HR and L&D professionals.
What's in the Insights Report?
All Clevry reports have a page dedicated to ensuring users fully understand the background and purpose of the report, how to correctly interpret the results it presents, the conditions of using the report and where further information can be found about the candidate.
Provides a summary of the candidate's preferences and tendencies compared to others in an easy to read profile table.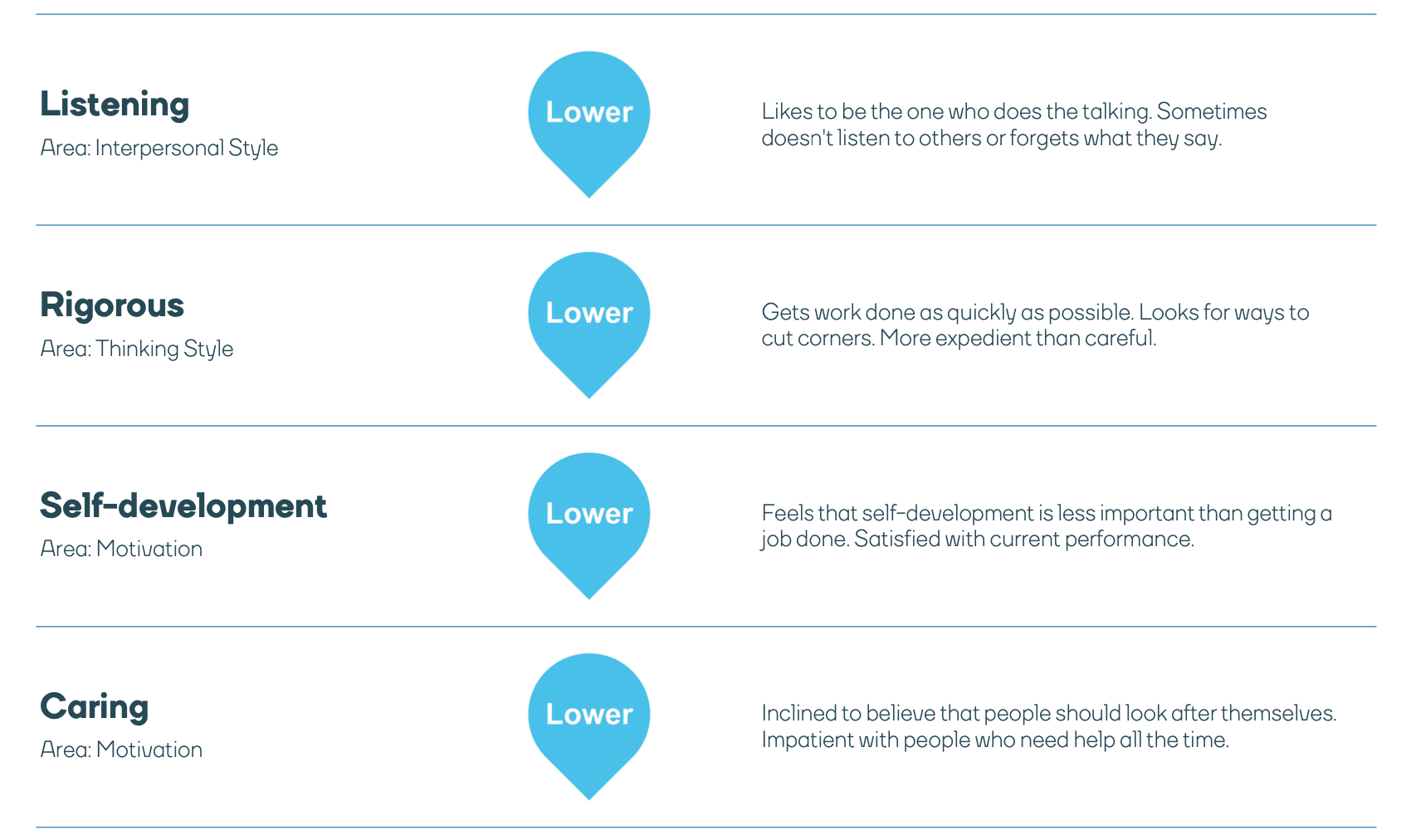 Details the top five personality dimensions on which the individual describe themselves as being most different from other people. Teardrop icons indicate whether these self-ratings were higher or lower in relation to the comparison group.
A succinct scale description is provided, along with the competency heading under which each personality trait falls to direct the reader to the relevant section should they wish to read more on a particular scale.
Our easy-to-use PQ builder enables you to create a bespoke questionnaire in minutes!
Indicates how self-critical a candidate was when completing the personality questionnaire and provides advice on how you can adapt your approach when interpreting and exploring the report to minimise the effects of response style. This page also gives you a better grounding to what response style means and its impact, including causes, its link with job performance and the importance of corroborating profile insights.

Clevry daisy chains your selected assessments together into a single, integrated online process for your candidates for a more seamless recruitment process.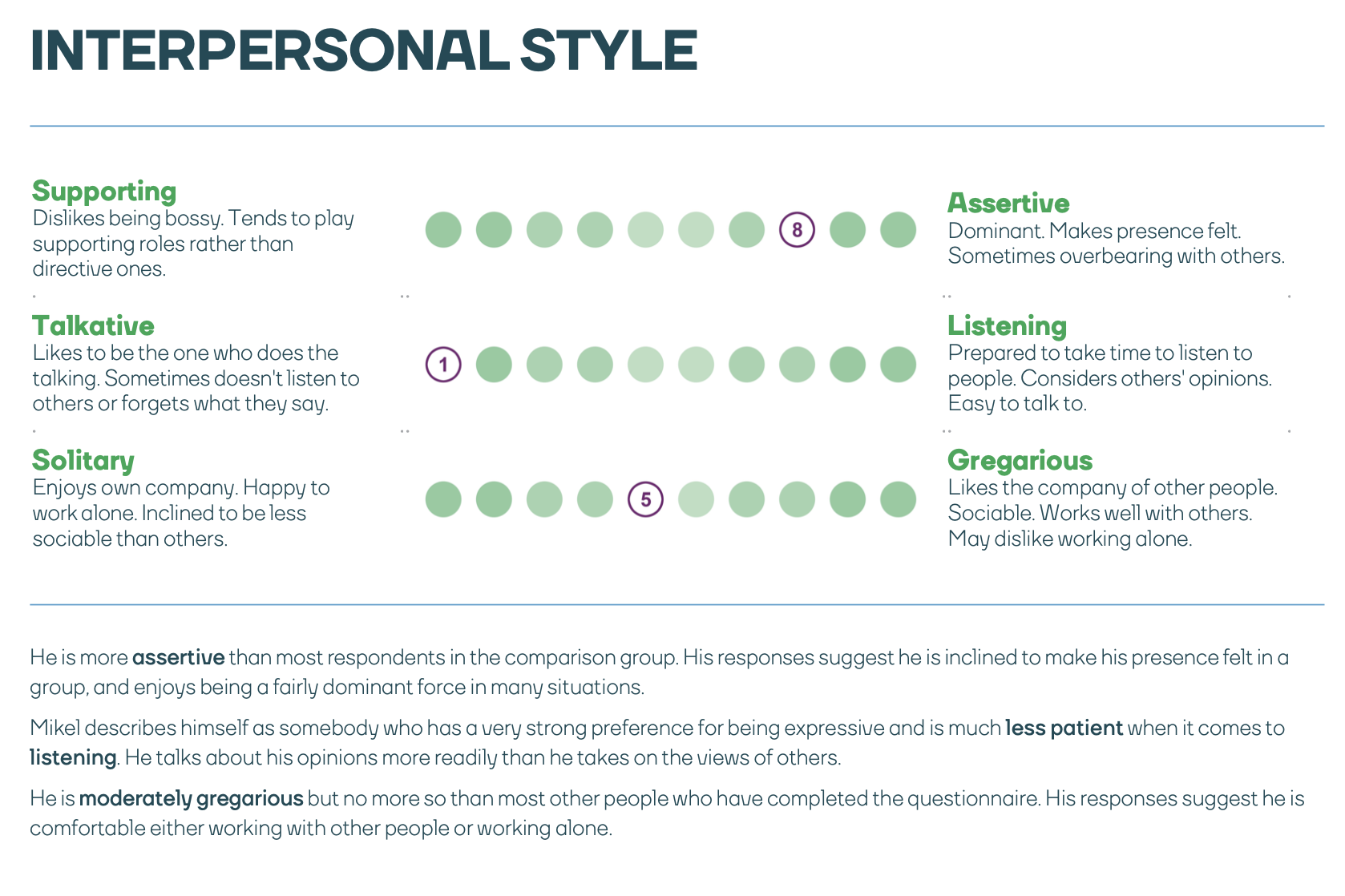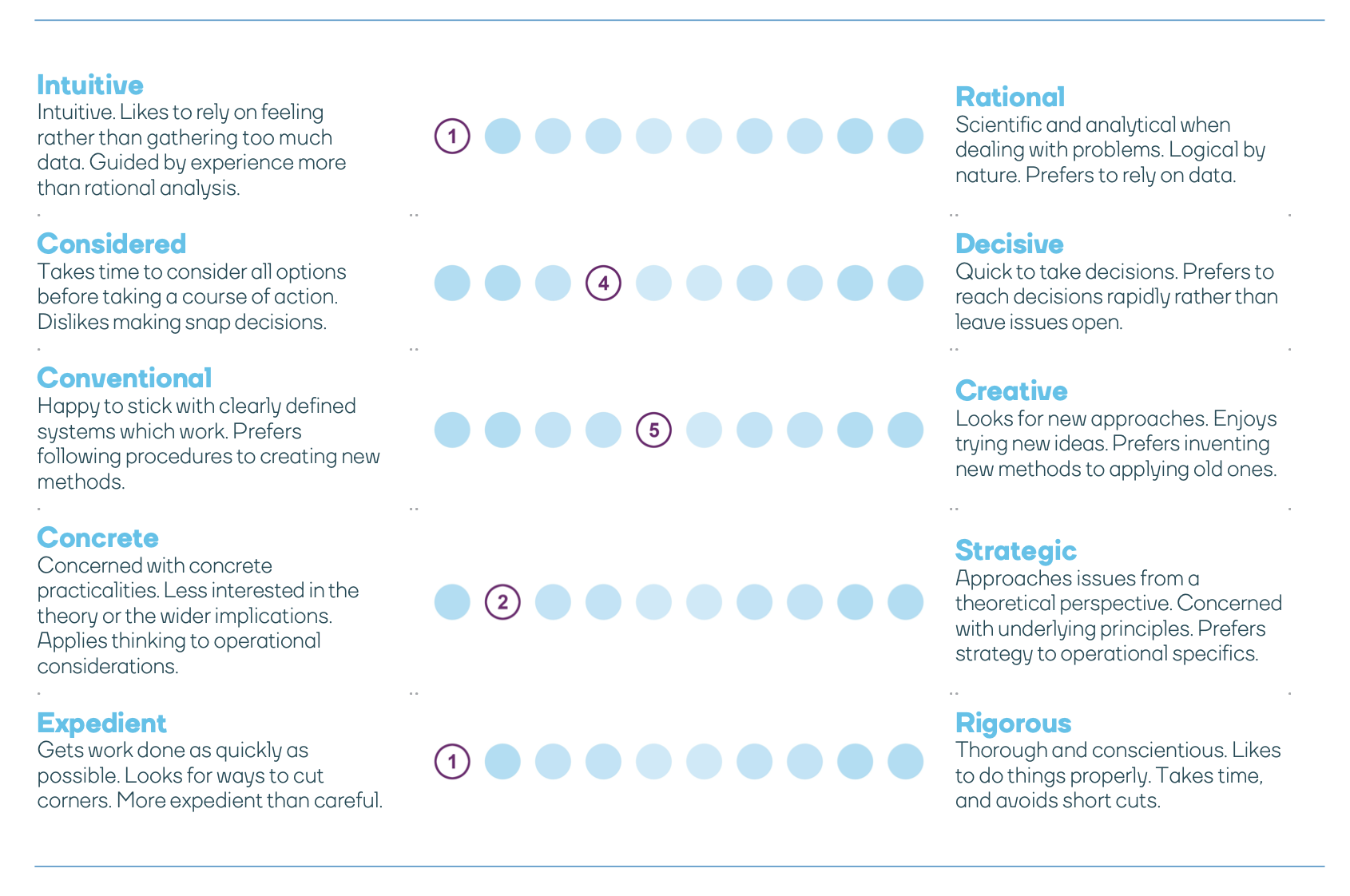 Easy to eyeball tables clearly set out your candidate's responses to the questionnaire. Each personality scale completed by the candidate is explored in more detail, with each competency heading having a dedicated page for the associated scales.
High and low scale descriptors are provided to ensure you fully understand what an individual's score on a scale may look like in the workplace. Accompanying narrative hones in on this, describing specific associated behaviours and tendencies related to their score.
Does your candidate demonstrate the desire and ability to deliver more to your organisation by taking on new and more challenging responsibilities?

This page explores the candidate's potential to progress into a more senior or complex role in the future. Calculated using a combination of scores relating to Drive, Relationships and Learning Agility, scores are presented on both a colour wheel and in bar format for easy interpretation.