Assess, hire and retain your top sales talent
The Clevry  Sales Report is for anyone looking to recruit (or develop) candidates into a sales role. 
Gain penetrating insights into your candidates values, motivational drives and the personal style that highlights their potential to succeed in a sales role.
The report also highlights potential de-railers based on responses to a psychometric personality assessment.
The Sales Report is designed for line managers, recruitment teams and can also be used for internal development and feedback. 
What's in the Sales Report?
All Clevry reports have a page dedicated to ensuring users fully understand the background and purpose of the report, how to correctly interpret the results it presents, the conditions of using the report and where further information can be found about the candidate.
Gain an overview of your candidates potential to succeed in a sale role at your organisation.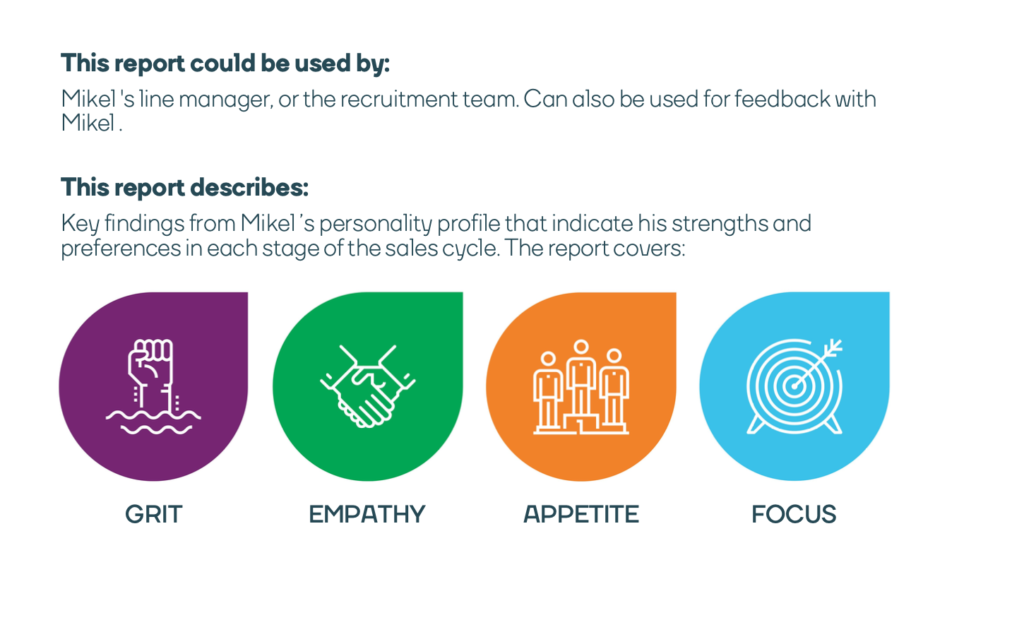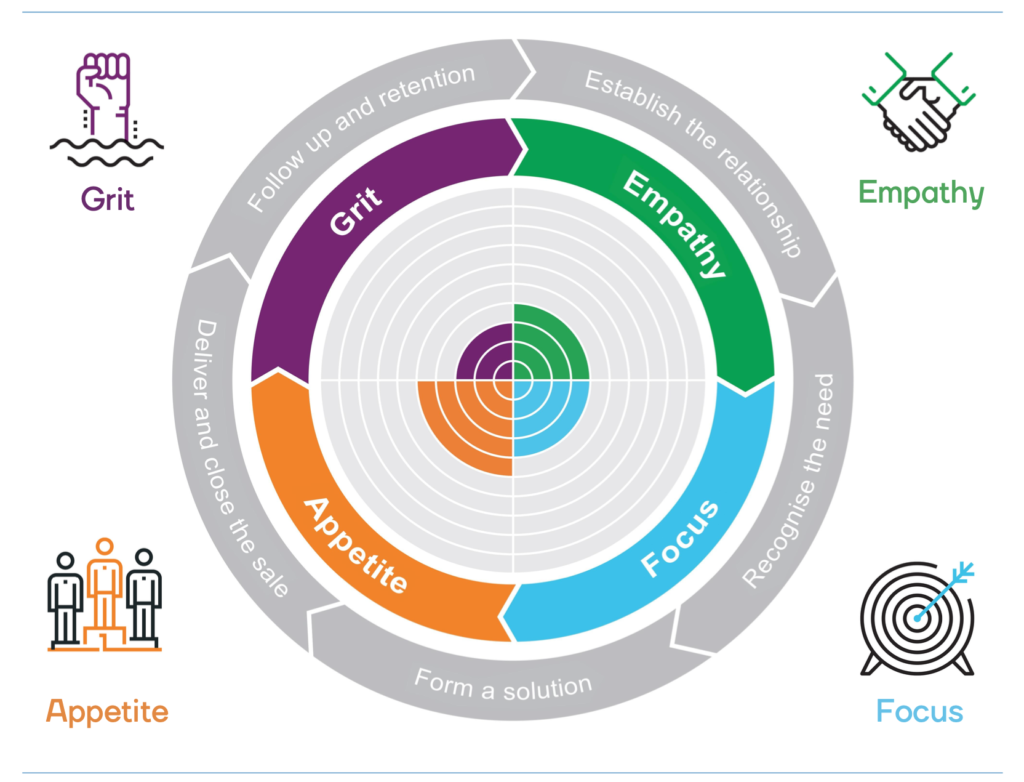 This page provides an overview of the candidate's responses to the questionnaire, including scores for each quadrant which are calculated from a composite of personality scales.
A total sales score is also provided which indicates their overall sales score compared to a group of sales professionals. Higher scores represent stronger sales potential.
A more in-depth explanation of your candidates sales potential can be found on the following pages.
This page goes into more detail about the model on which the report is based.

The theory behind the four quadrants is outlined along with key attributes associated with Grit, Empathy, Appetite and Focus.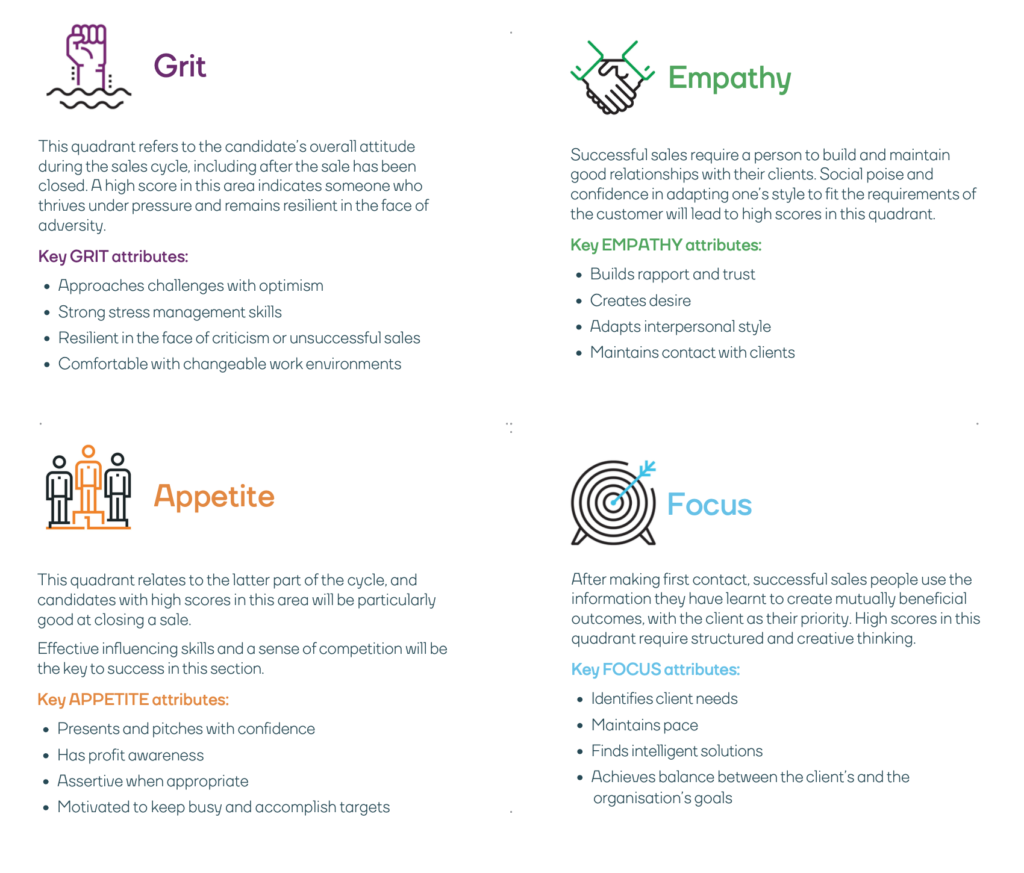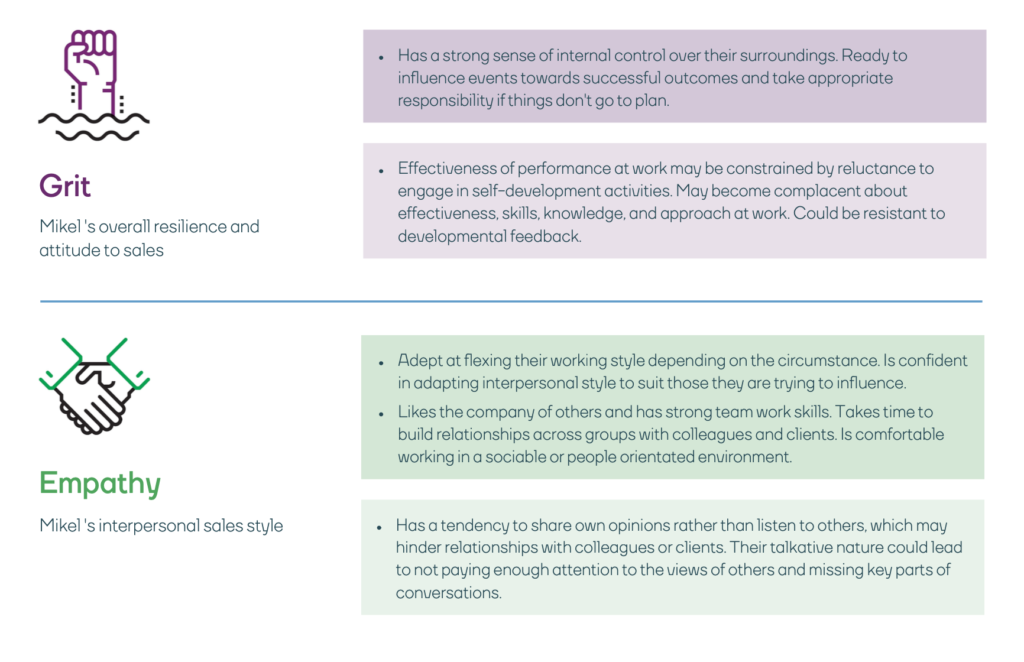 These pages indicate the candidate's two strongest aspects from each quadrant, indicating their work styles, strengths and preferences in the context of desirable sales role attributes.
Accompanying this is 'something to watch out for'; this could be advice on how to avoid over-expressing their preferred sales styles, or tips on how to bolster those aspects that she may not feel as confident with.