We used to hear clients worry about this one a lot, and I can see why some companies would be concerned, as it is a common misconception among candidates that psychometric assessments are designed to catch them out or trick them in some way.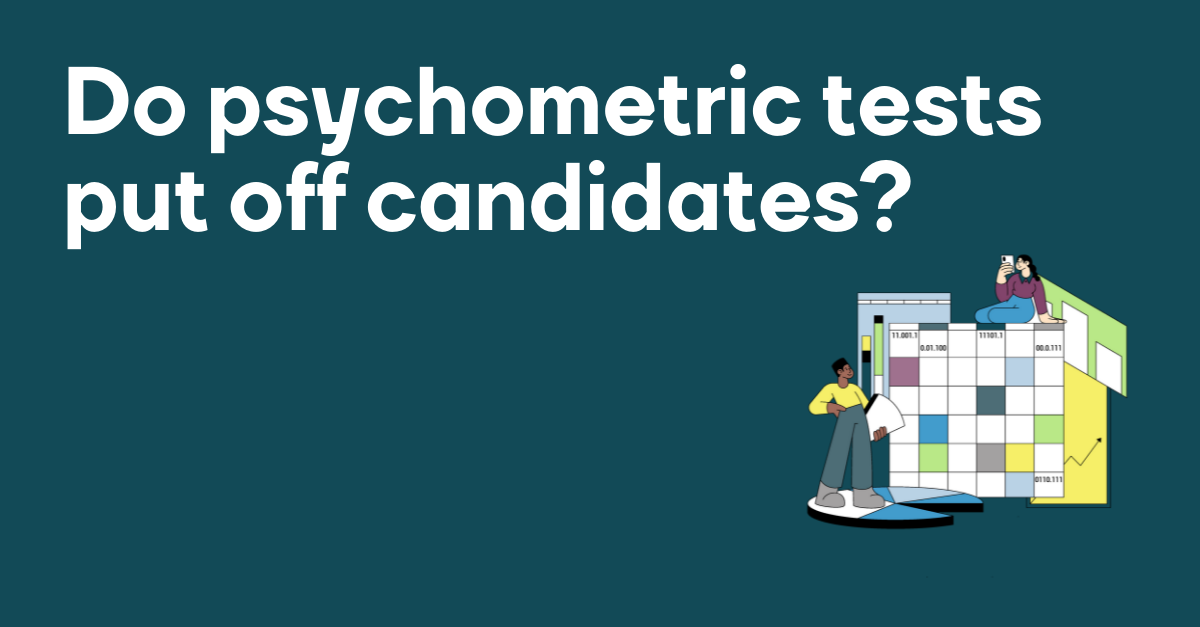 People think they are too hard and loom dauntingly over the application process, which could perhaps even motivate a candidate to cheat… but we've already busted that myth in a previous blog.
The fact is, research showsthat candidates value a recruitment process that's both fair and transparent, and psychometrics can go a long way in helping recruiters to achieve this. These kinds of tests are an objective way to gain information about your candidates, free from human error. They ensure that the selection process is devoid of any biases or discrimination and allow a fair playing field for hiring decisions to made upon. If candidates are aware of the objective nature of the tests, they will not be put off. Instead candidates favour an application process that includes psychometrics.
Granted there may still be some candidates worried about the presence of psychometrics, especially if they don't fully understand them. Luckily, there are ways we can reduce any feelings like this if they are present. When candidates are asked to complete tests, the provider shouldensure theyaremeasuring things that are relevant for the role, explainclearly to the candidate why the tests are relevant and why they have been asked to do it. Also, making candidates aware of any practice questions that are available and general advice for test takerswill reduce any lingering anxiety about completing the assessments.
In the past psychometrics may have been dull, drab and intimidating, and the sheer boredom of completion would put candidates off, the best way to ensure that this is not the case is to make the candidate journey as interesting and as fun as possible.
Our assessment platform,allows full bespoking of your tests which can show off your business's branding and culture from the start of the recruitment process. The platform is built with the candidate in mind and research conducted by Clevry indicated that candidates preferred our tools to other market leaders (87% of candidates gave us a 4/5 star rating or above). If candidates enjoy the recruitment process they will be looking forward to moving forward, and our platform allows you to do that.
In summary, psychometric assessments will only put off your candidates if they are unfair, boring and intimidating. Keeping candidates well informed about the nature and purpose of tests, well supported with advice about completion and creating an interesting candidate journey will leave your potential new employees more engaged and ready to join your company than ever before.
Want to know more about how you can use Clevry psychometric tests to entice and engage your candidates? Contact via our contact us page.