Instant Messaging Assessments
Being your behavioural assessments into the digital age.
Traditional situational judgement tests are typically designed to give candidates a realistic preview of their future role. 
However, for some types of role (e.g. retail customer service), the traditional Situational Judgement Test format (mainly using static text) is not always the most realistic experience to their actual work, which can reduce the validity of SJT results for some candidates in certain roles.
Message Me is our new gamified psychometric tool that mimics modern style messaging services. Assess your candidates strengths in the format they're most comfortable with.


What is an instant messaging assessment? 
Under the hood, Message Me assessments work similarly to a traditional situational judgement test (SJT).
However unlike traditional SJT's Message Me assessments take on the form of an instant messaging conversation (like you would see on a messaging platform such as WhatsApp or Facebook Messenger).
More engaging for candidates
Message Me utilises elements of gamification to create engaging assessments that elicit faster and more accurate responses from candidates.
The format is more appealing to younger candidates who are more used to this style of interaction. 
Provides a more realistic job preview
Instant messaging assessments are a type of Situational Judgement Test and can help provide recruiters and hiring managers with more realistic scenarios to respondents for certain roles.
Mimics fast paced work environments
Assessments are performed in real time, meaning candidates must mimic the fast-paced decision making used in the actual work environment.
Less pressure on candidates reading and comprehension skills as assessments focus on behaviours
A new take on traditional SJTs
How is Message Me different?
Message Me assessments have been created to mimic popular instant messaging services.

In these assessments, candidates will receive a message from a colleague presenting them with a question or scenario. Respondents must then reply by choosing from a selection of different messages.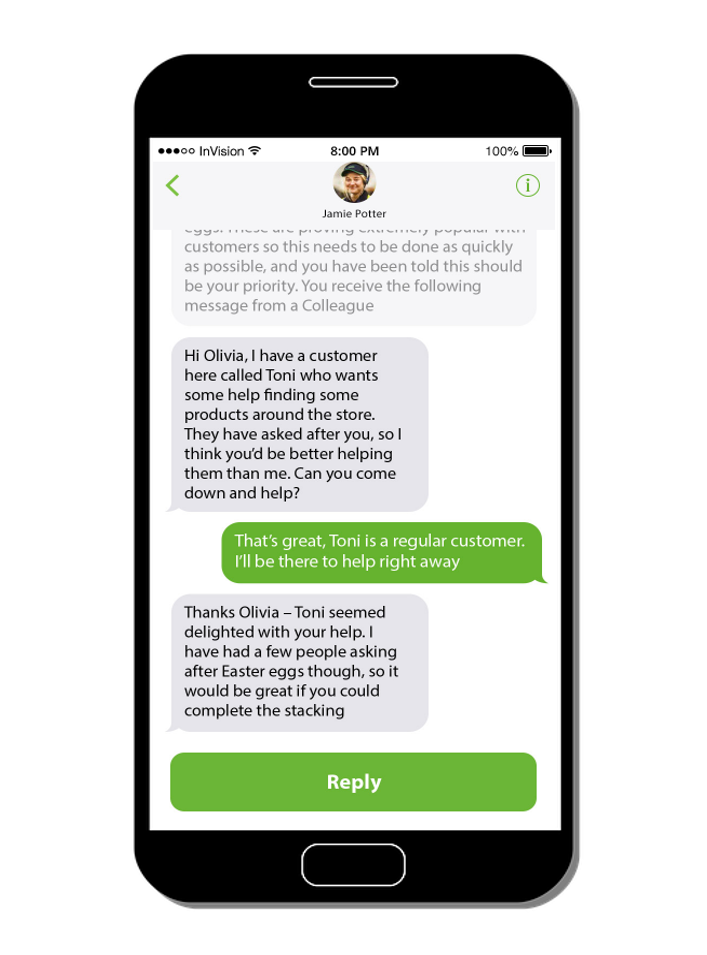 Developed by psychologists and recruiters
What does Message Me measure?
Message Me assessments help recruiters measure candidate behaviour in relation to the role they're applying to.
Message Me assessments can provide additional value when combined with a Clevry personality questionnaire.
Recruiters will be able to create a more well rounded picture of their candidates, allowing them to find and hire only the best candidates.
It's time to start hiring better.