As working life becomes more and more digital, and with working from home now being seen as the norm, many recruiters are now relying more on technology to help support their recruitment processes.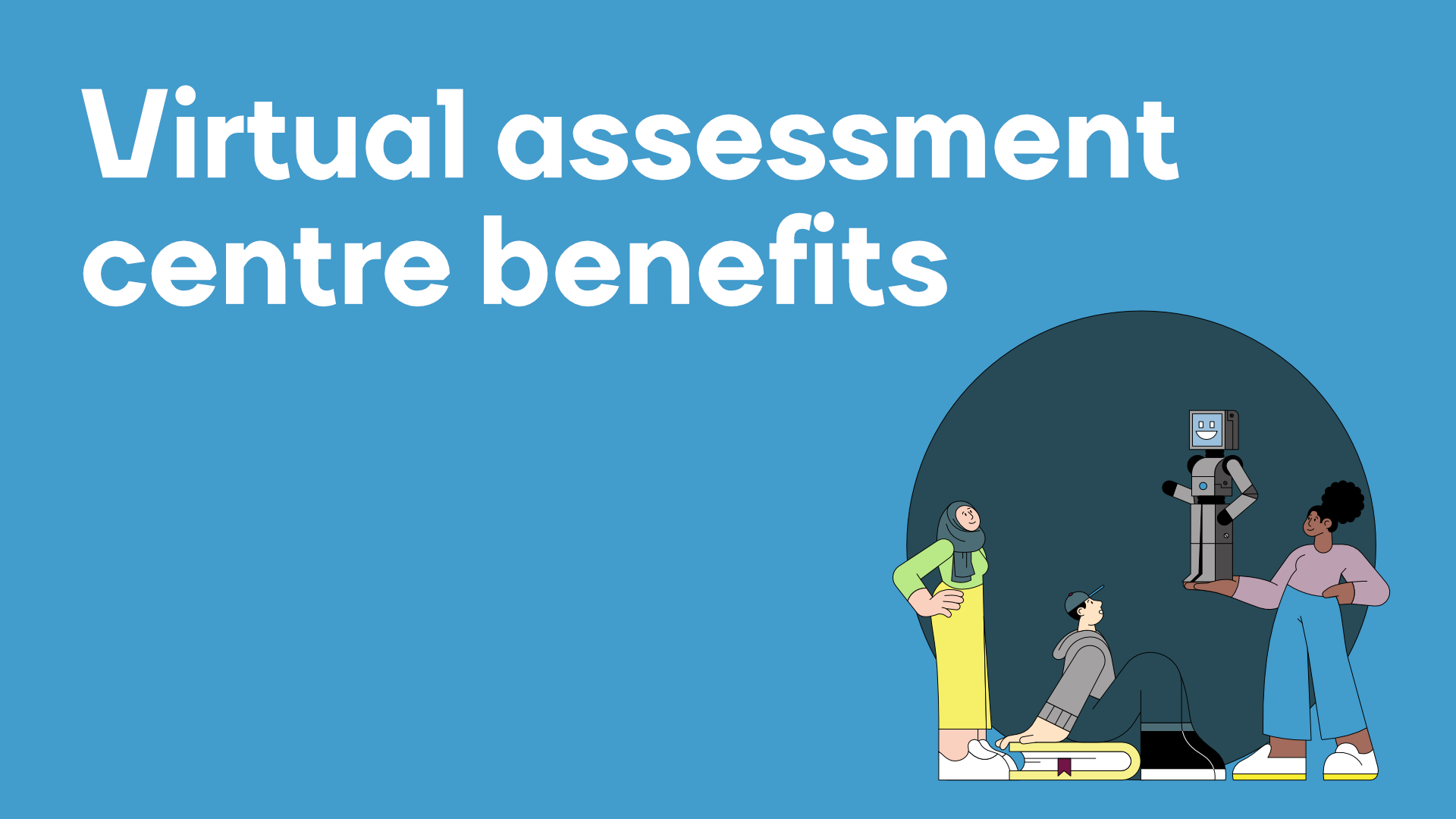 Since the pandemic, many companies have moved to a more virtual form of assessing, interviewing and selecting their best candidates.
When it comes to assessment centres however, this newer, more virtual way of working, can provide some challenges . That's why we at Clevry have developed eVal, our Virtual Assessment Centre software, that helps recruiters run their assessment centres in a completely virtual environment. But what are the benefits of running a virtual assessment centre?
What are the benefits to moving my assessment centre online?
There are many benefits to be gained from moving away from traditional assessment centre formats and moving them to a fully virtual environment. By transitioning your current, in-person assessment centres to a virtual assessment centre platform, you can manage each stage of the assessment centres within a single, easy-to-use platform.
Keeping your assessments paperless and utilising cross device compatibility means you can reduce assessor rating errors, eliminate unconscious or interviewer bias, create more effective wash-up grids, and streamline your assessments like never before.
Increase offer acceptance rates

Reduces administrative tasks around assessment day

Reduced turnaround time between offer and acceptance

Reduce assessor workload and fatigue meaning your recruitment team have more time to focus on the things that matter

Make quality hiring decisions quicker
Key features of eVal
Paperless Assessments
No need to waste time sourcing, printing and losing assessment materials and evaluation forms.
Corrects for Bias
Algorithms search assessor ratings for unusual patterns in scoring, and adjust common rating errors. The format of the evaluation process minimises cognitive biases through reduced demands placed onto human information processing.
Improves Candidate Experience
Easily provide candidates with feedback on the day, and development based on personality questionnaires.
Bespoke or Customised Assessments
Use your own assessment exercises and customise the look and feel of the platform to fit with your organisation.
Digital Assessment Centres & Development Centres
The platform can be adapted depending on the type of assessment centre you would like to run, whether this is for recruitment or development purposes. In assessment centres assessors are required to score all candidates, based on their performance. Eval allows assessors to easily score and then compare candidates in real time using a wash-up grid to power integration discussion and hiring decisions. For a development centre you can decide to omit this scoring and focus on open ended feedback for identifying strengths and development themes.
Off-the-shelf Assessments
We have off-the-shelf assessment centre exercises, which can sit within your bespoke platform. Please contact one of the team for more information on these exercises.
If you're interested in finding out more then please speak to one of the team via phone or email by visiting our contact us page.