Investment in leadership development continues to grow at a rapid rate, and yet many organisations (and potential business leaders) fall short of achieving the outcomes they set out too, but why?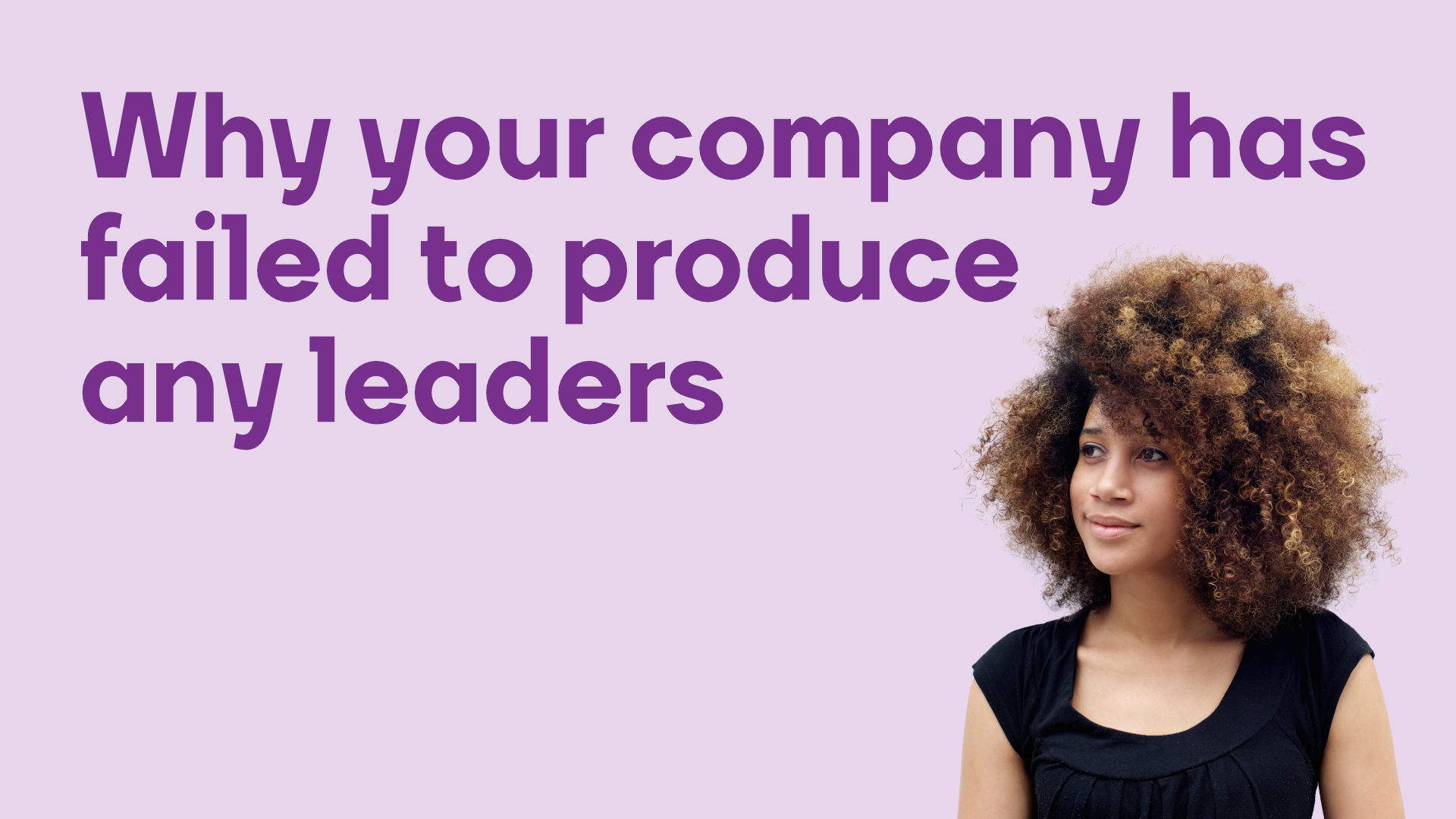 1) Not having clear enough visibility of leadership strengths and weaknesses
If you're an employee who''s considering moving into a leadership position in the future, it's important to know your strengths and weaknesses in relation to being a business leader.
Where do you excel? How can you help drive business performance? How do you motivate and influence people? What areas do you need to work on and develop further?
If you're unsure a good place to start is by visiting our personal development centre, take a minute to complete the quick image quiz and create and account, once you have an account you will have access to a number of completely free personality questionnaires, including a leadership assessment that will help you discover your leadership potential, workplace strengths and areas for future development.
2) Mistaking leadership development for management training
Many leadership development programmes fail to produce results because they do not distinguish themselves from management training programmes. They often focus on systems, processes and techniques, and teach 'best practice'.
The primary focus of leadership development should instead be on developing individuals and inspiring innovation. Leadership is not about the position or the organisation; it is about the individual and their self-awareness, self-regulation and self-control. Leadership cannot be taught, it can only be developed.
3) Incorrect diagnosis of leadership needs
The purpose of the leadership development programme should be made clear from the beginning as this will determine both the required actions and the measure for success.
For example, if the programme is to support a growth strategy, the company will need to develop leaders geared towards innovation, results and building new client relationships. Though leadership development focuses on the individual, their development objectives should complement those within the organisation.
Are you an organisation looking to assess your employees leadership qualities? Check out the Clevry Leadership Report
4) Lack of buy-in
Buy-in from senior staff is crucial for the successful implementation of a leadership development programme. It is often only the senior team who have the authority to implement any long-term decisions that will allow the leadership programme to have a lasting impact.
For example, it is important that participants are given opportunities at work to apply new approaches and hone their skills. Thus, organisations must allow for the integration of leadership-development components into projects so that leaders can apply their learning.
5) Lack of an implementation plan
Many leadership programmes see no long-term impact because they lack an implementation plan. The emphasis on 'development' illustrates the need for behaviour change over time. However powerful a development programme may be, it is how the participants utilise this learning which will determine whether objectives are met.
Upcoming work projects should be used as an opportunity to incorporate organisational goals and specified changes in individual behaviour, such as providing better coaching for subordinates.
6) Information overload
Using personality questionnaires can help HR teams identify the key leadership capabilities that can significantly improve performance. This approach regularly achieves better outcomes than offering a long list of leadership standards and corporate value statements.
7. Overlooking context
What works in one situation, might not always work in another. It is important that leadership development considers contextual factors that might make one approach more or less effective than another. In relation to this, leadership development programmes often make the mistake of focusing on past experiences rather than future needs. This is crucial for innovation and growth.
8. Inflexible mindsets
Leadership development relies on the willingness of the partaking individuals to change their behaviour and adopt different mindsets. Whilst personality traits might be hard to shift, successful leadership requires the individual to be adaptable in adopting alternative perspectives. It is important to address the underlying cause of behaviour such as thoughts, feelings, assumptions and beliefs. For example, the effective use of delegation and empowerment will not be possible for a leader with a controlling mindset.
9. Not allowing time for reflection
Even the best leaders often struggle to transfer learning into changed behaviour on the front line. This is why reflection is important as it allows the consolidation of learning. Reflection should be used as an opportunity to draw links between personal development objectives and implementation within practice.
This requires both a self-awareness and sense of responsibility for making specified changes in individual behaviour.
10. Failure to measure results
Despite the huge financial investments that are made in leadership development, organisations very rarely measure the results and/or outcomes. Without this insight, it is not possible to conclude upon the effectiveness of the leadership development programme, nor breed enthusiasm for future leadership development programmes. The most common form of evaluation is participant feedback.
The issue with this being that it looks at what is enjoyable as opposed to what is challenging. Ideally, quantifiable results should be measured over time, where appropriate. This may take the form of performance outcomes or ROI. It is also important to have a comparison group for more meaningful results.