We worked with ASDA to implement a modern web-based recruitment system, enabling continuous improvement and ensuring ASDA remained ahead of their competitors.
With a recruitment philosophy of 'hire for attitude, train for skill', ASDA differentiates itself from the traditional retail approach where applicants are typically only invited to interviews if they have the right skills or previous relevant experience.
So how does a recruiter with such a philosophy go about implementing such a high volume recruitment strategy?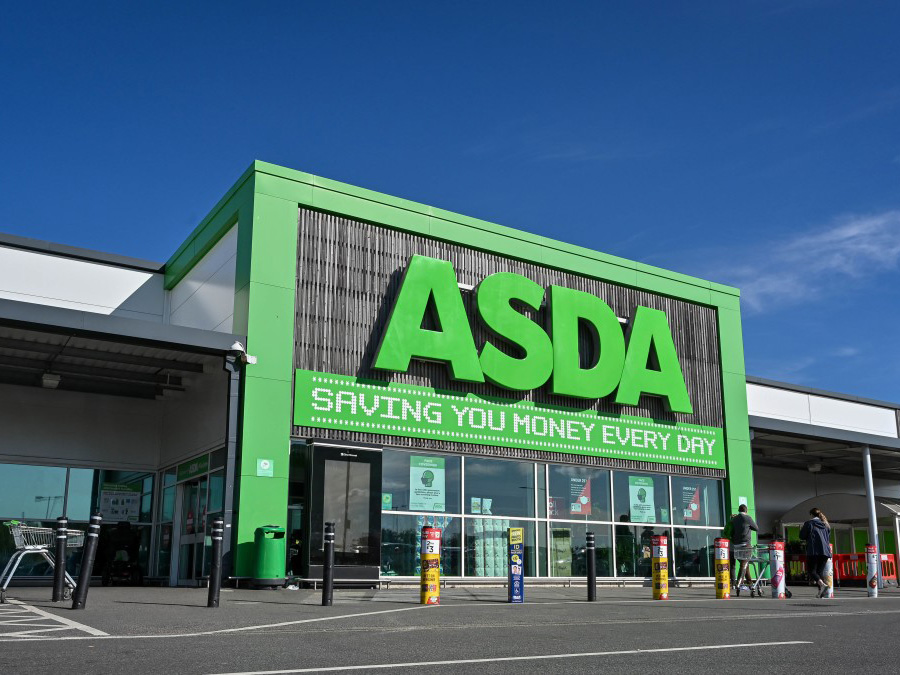 Background
ASDA used to have ineffective recruitment process for both their graduate and management positions, with over 22,000 applications being manually sifted by their 5-strong resourcing team. The process was resource hungry, slow and undifferentiated from the competition.
For many years 'hire for attitude' meant conducting generic psychometric tests during assessment centres on an ad-hoc basis. The journey to a different approach started when ASDA suggested that attitude is such an important factor in selection, that they shouldn't even give a candidate a second glance unless they shared the ASDA values.
ASDA therefore began to embrace the challenge of how it could meaningfully and consistently assess the values of every applicant for management/ graduate positions whilst keeping their costs down. The process would also have to meet the needs of all the stakeholders involved including:
Candidates

The ASDA Resourcing team

Recruiters in the training stores

The Distribution team

Colleagues at George home office and ASDA House Senior managers
Clevry and the ASDA resourcing team therefore held a number of listening groups across all areas of the business to understand what their customers and candidates were looking for from a system, what was in use already in the UK, and where things were headed in the future.
In recruitment cost savings
(over 5 years)
Reduction in recruiter workload
Reduction in entire recruitment process to just 5 days
Aims
To deliver value to the business the initiative had a number of objectives to meet:
Reduce the volume of candidates reaching the later stages

Speed up the recruitment process

Reduce the administrative burden

Deliver higher calibre candidates

Differentiate ASDA from the competition
Our Approach
Further to this research ASDA worked with us to implement a web-based recruitment system that was rolled out in 3 distinct phases, enabling continuous improvement and ensuring that ASDA remained ahead of the competition.
PHASE 1: THE MANAGEMENT APPLICATION PACK
The first system included an online pre-selection process capable of filtering out the less suitable candidates before the first sift of applications. This incorporated the following entirely bespoke features:
Application form with scored elements and open-ended questions for discussion during interviews
Personality questionnaire
Cognitive ability test  simulating the demands of the role
Scored work experience and education section online sifting interface that used a traffic light system
This combination was web-enabled by ASDA's IT team in America
PHASE 2: THE 'WEBSIFTER'
As their competitors introduced virtual assessments, ASDA increased the gap with this next phase that added:
The ability to tailor assessments and sifting to suit different roles
A bespoke candidate management system (built and hosted externally by us) A more seamless candidate experience
Greater integration with back office systems
For this phase ASDA moved away from their American developers and our developers took over the development using Microsoft.net technology.
PHASE 3: THE 'SUPERSIFTER'
This most recent phase incorporates:
A seamless candidate experience from browsing the job site to submitting an application SMS messaging
User-generated Web 2.0 features
Greater role-by-role flexibility
An online application process for George roles linked to a George careers site for the first time
Job alerts to ensure that when an opportunity arises the candidate doesn't miss it!
The Results
The new system succeeded in  reducing the cost-per-hire by 88%  delivering an  annual saving of £2.64 million  (averaged over 5 years).
Other key improvements included:
65% reduction in workload  associated with management and graduate recruitment, delivering an annual   saving around £30,000.

£60,000 cost saving   in the need for press advertising.

70% reduction   in the number of candidates put through costly assessment centres.

New starters with   improved cultural fit   were more likely to be motivated, happy and productive.

The   faster recruitment   process reduced the likelihood of candidates accepting fewer competing offers.

From a starting point of 10 candidates reaching the interview stage per vacancy, the innovation reduced this figure by   70%   to 3 to 4 candidates.

Reduced the end-to- end recruitment process  by 84% to an average of just 5 days.

The recruitment resourcing required was   reduced by around 65%.

The   improvement in applicant calibre   was demonstrated by a 30% increase in the success of the recruitment process.

A survey of internal managers regularly used for interviewing highlighted that   candidate quality had significantly improved  since online sifting was implemented.
What They Said
""Having worked with Clevry for a number of years, we felt that they really understood our business and our culture. They had shown that they could produce flexible and adaptable solutions, which was ideal for our purpose.""
– Claire Fuller, Resourcing Manager