What are soft skills? And why do employers want them?
Soft skills are typically described as skills or qualities that can also be classified as a personality traits or habits, and are sometimes referred to as transferable skills. Soft skills shape how you work on your own and with others, and your approach to work and life more generally.
Even though soft skills are more difficult to learn compared to a technical, hard skills ability, they can be developed and improved over time through a combination of things:
Practise
Self-reflection
Online training
Observing others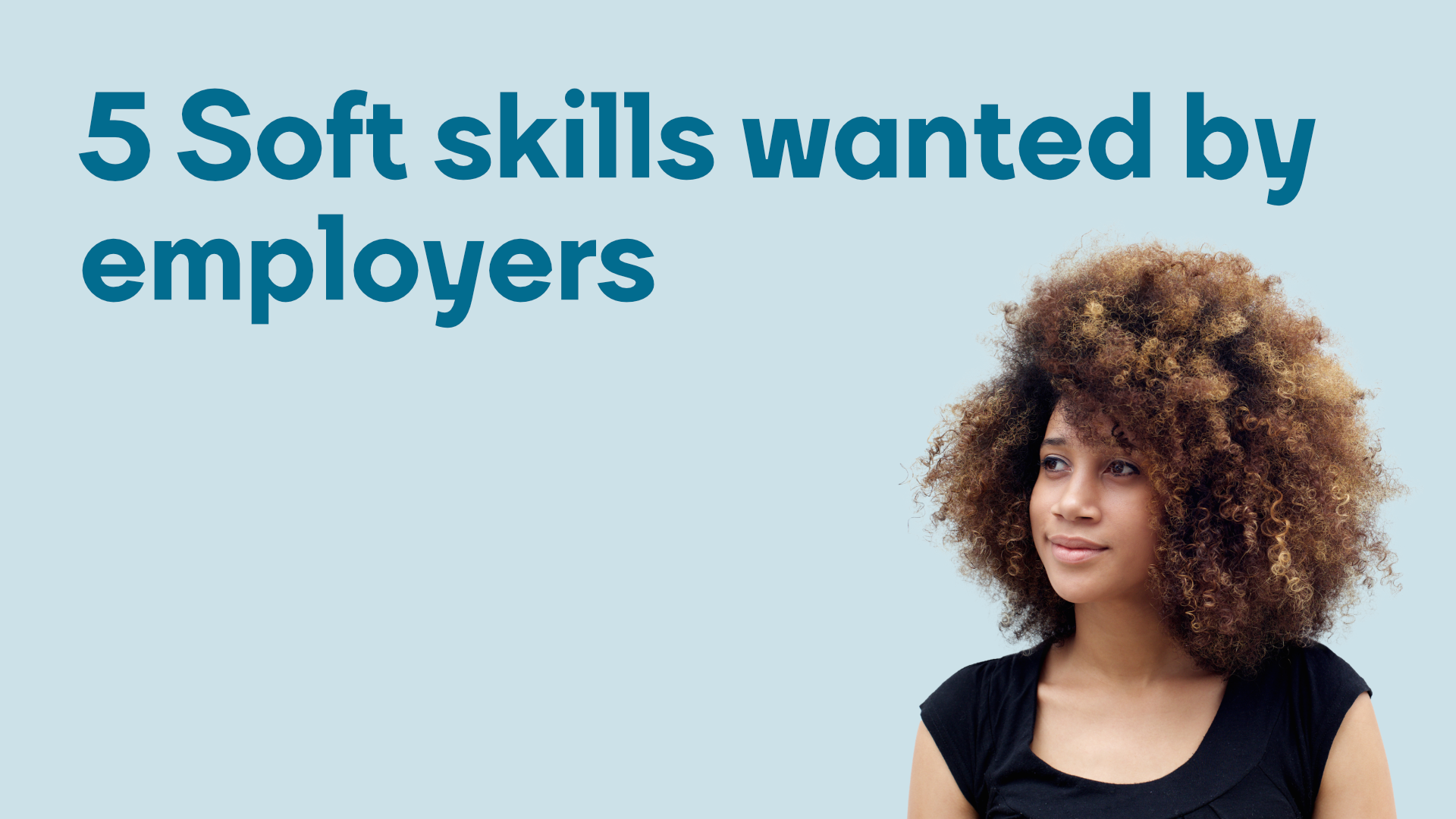 5 soft skills wanted by employers:
1) Creativity
A recent Linkedin Learning study determined creativity to be the most in demand soft skill in the world. Furthermore, macroeconomic trends suggest creativity is only going to increase in importance moving forward.
As AI continues to be a bigger part of our lives, process-orientated tasks that can be automated are already or will soon be automated. Hence companies are now more interested in finding people who can creatively approach tasks and develop new, better solutions to problems.
2) Persuasion
Now, this doesn't mean unethically coercing people into investing in your ideas or products! Persuasion is about influence, not manipulation. According to Psychologist Robert Cialdini, 'Persuasion is simply asking people to move in your direction by explaining or offering genuine reasons that are in their benefit to accept.'
Organisations value individuals who can explain the 'why'. During conflicting demands on time, effectively defending your opinion can be pivotal to reaching agreements where all parties are happy. Practising how to communicate ideas and persuade others to move in your direction can also help build your reputation as an effective leader.
3) Collaboration
Collaboration entails working effectively with others to reach a common goal. Successful collaboration involves both parties communicating clearly, actively listening to each other, recognising each other's strengths, taking responsibility for mistakes and respecting each other's diversity.
High-functioning teams typically accomplish beyond any individual alone – and employers know it. Organisations now actively seek individuals with a cooperative spirit who can function effectively as part of a team and are willing to balance personal achievement with group goals.
4) Adaptability
In a constantly changing world, being able to acclimate too and thrive under new circumstances has never been more important. Adaptability demonstrates an ability and willingness to embrace new tasks and challenges calmly and with a positive attitude.
Individuals can become rigid in their reactions when under pressure, responding to challenges in ways that are habitual but perhaps no longer effective. Thus organisations are looking for employees who are willing to help out where needed, take on extra responsibilities and can adapt quickly when plans change.
5) Emotional Intelligence
Emotional intelligence is the ability to assess and manage your own emotions and the emotions of others, as well as build meaningful professional relationships. Rapidly evolving literature shows high emotional intelligence in the workplace directly relates to better job satisfaction, job performance, stress management and leadership abilities.
Therefore it is of no surprise that this soft skill has dramatically shot up employers' want list in the last year, with 75% of hiring managers reporting valuing EQ over IQ. With today's focus on company culture and teamwork, emotional intelligence is a critical component to building high performing teams.
If you're interested in finding out more about assessing soft skills in your candidates or developing soft skills further then why not take our free Joy at Work assessment and find your work based strengths.
Sources: