Most new employees decide whether they feel at home in a new job during the first three weeks of employment. Therefore, having a good onboarding process (whether virtual or not) will be key in your long-term strategy and help you to retain your top talent.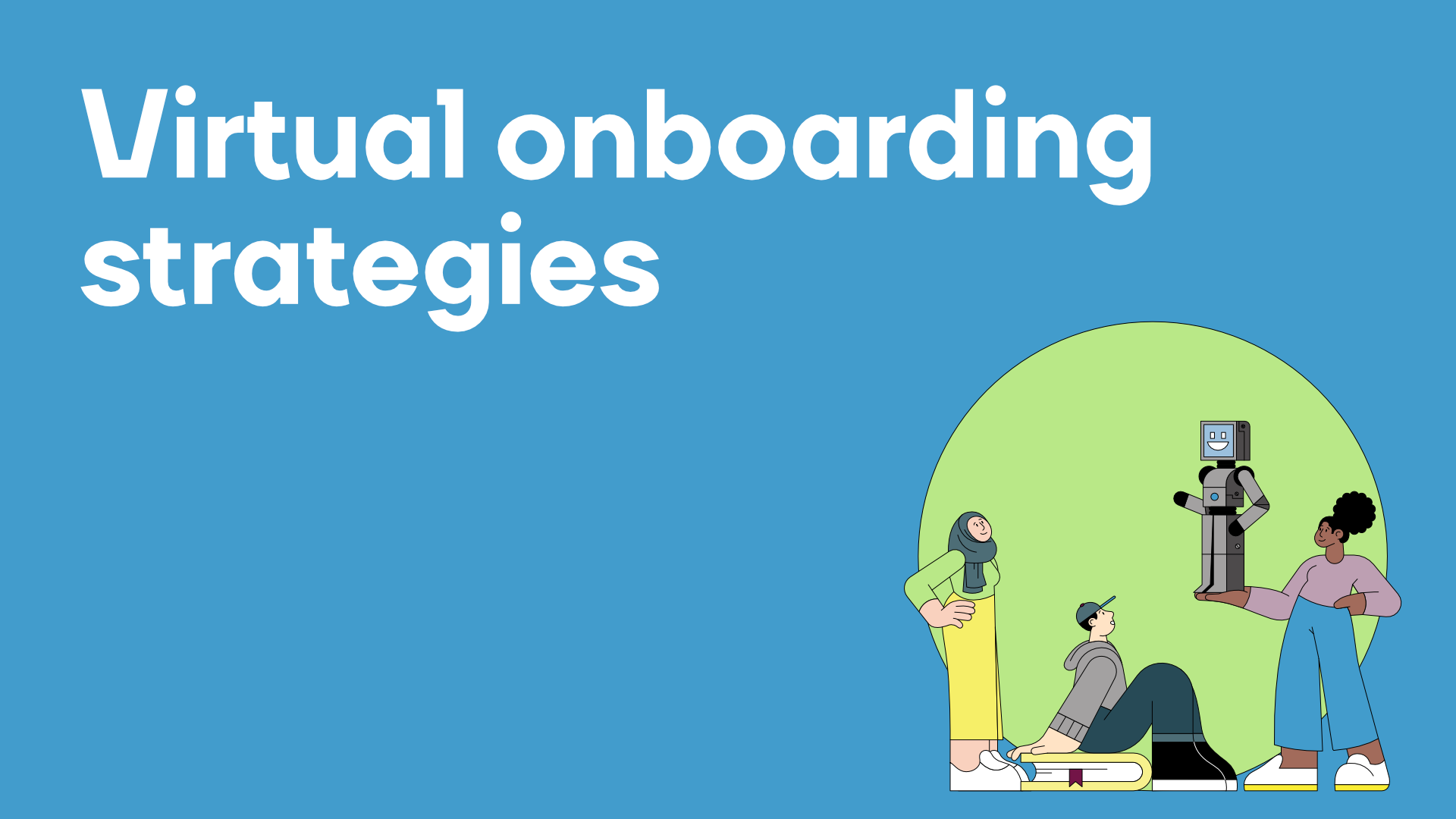 During the current corona-induced climate these initial 3 weeks are now more important than EVER, and it's key your onboarding process is engaging enough to keep your new hires feeling comfortable when starting their new role.
What is Virtual Onboarding?
'Virtual onboarding' is the process of helping your new hires settle into their new role in a virtual setting. By providing your new employees a structured start, you help them acclimatise to their new role and give them the best chance for success.
Good onboarding requires both psychological and administrative elements to the onboarding process. This means you should prepare in both a practical and personal sense, from health and safety and pre-booking online meetings and checkpoints, to making sure you know how to engage and motivate your new hire effectively.
We've put together some key points to think about when onboarding new hires whether in a physical or virtual environment:
Virtual Onboarding Tips
Make a written plan.
Sending your new employees a written plan outlining their responsibilities, objectives and company strategy etc will help avoid any confusion about what's expected of them. View this as an opportunity to clarify with the person exactly what it is they'll be doing and ask if they have any concerns or areas they are particularly enthusiastic about.
Complete admin ahead of time.
Ensure that you have all of the necessary administrative forms completed before (or on) their first day so they can better focus on starting their new role.
Workstation, technology & software
If your new hire starts their new role working from home then it's a good idea for the hiring manager to have a quick video call prior to starting to assess their workstation/area and make sure they have all the equipment they need.
When society is running normally, arriving at a well prepared workstation immediately cultivates the feeling that the new employee is part of the team. Make sure they have all the necessary equipment/stationary and that their computer and email accounts are ready to go. Don't forget to check they have all the correct software installed before they start the role.
Adding a personal welcome note from a line manager or CEO can help improve first impression ratings by over 30%.
Tea, Coffee, Toilets and Safety.
A vitally important step, and one that's best left for when they're actually in the office… Make sure you give your new hire a tour of the office as soon as is humanly possible and show them where to find tea, coffee and refreshments, toilets, the nearest fire escape and all other things health and safety.
Hold Regular Virtual One-to-Ones.
Ensure that the new employee's line manager sets aside an appropriate amount of time to get to know the new hire as soon as possible. This meeting should be a virtual conversation (using a camera where possible to help keep it human) with building rapport as its chief aim.
Topics covered should include; what is expected of the new employee, their feedback from the recruitment process as well as answering any questions. Make sure to book in another informal meeting in the near future to review how they are getting on.
Colleagues.
It's important that the people who will be working with the new employee introduce themselves. Use an online calendar to book in some time for an introductory (and virtual) chat with each and every colleague for at least 10 minutes.
The majority of new employees (56%) report to want a mentor or buddy when they start. Assigning one of their colleagues to check in with the new employee regularly and be their 'go to' for advice can really help them reach full proficiency faster than if they were tackling projects alone.
Provide Feedback.
It's essential to gain feedback from the new hire, their colleagues and line manager (as well as direct reports if applicable) at several stages of the onboarding process. Ideally after 3 months, 6 months and 1 year. These opportunities should be used to address any concerns that any party may have, as well as praise any accomplishments. Allocating specific time to discuss their personal development will make the new hire feel valued and supported.
An online 360 feedback platform can be an excellent way of providing feedback to colleagues during a situation where work has to be undertaken remotely.
Company Culture.
Providing the new employee with all the necessary company information including dress code, holiday policies and company benefits will help avoid any uncertainty. This will make them feel more secure in their new environment.
Get to know them.
Most importantly, take the time to find out how each new hire works best. Understanding their preferred working styles and accommodating these as much as possible will secure a seamless entry into your organisation.
Due to the current corona-related crisis and the number of people now having to work from home, good onboarding will now require a bit more effort on the part of management teams to keep new hires engaged during their first few weeks.
That's why we developed a Onboarding Report specifically aimed at helping hiring managers get get the best from their new employees.
Introducing… The Clevry Onboarding Report
At Clevry, we use data and technology to bridge the gap between recruiters and their employees – this allows hiring managers to tailor their onboarding specifically to each new hire, meaning new employees start their role feeling more secure, motivated and confident in their ability to deliver.
We've made it easy for you to tailor your onboarding to each specific employee. OurOnboarding Report advises managers on how to utilise each new employee's strengths and preferences thereby maximising their potential whilst also cultivating healthy leadership behaviours.
What's in the Onboarding Report?
Interaction section –learn about how the person is likely to behave as they get to know their team. Is there anything you could do to make this process as easy as possible? Do they prefer to work with others or alone? How might you best support them in social situations?
Stimulation section – consider projects, tasks or responsibilities that the person is likely to find particularly engaging. How do they like to approach new projects? What is their preferred working style? What could you do to make sure they have access to this type of work?
Reward section – think about how the person stays motivated. What will your role be in ensuring that they feel stimulated, how can you adapt it to their personality? How might you adapt your management/mentoring style, are they fulfilled by praise or varied work?
Environment section– think about their preferences and how they fit into your organisation's culture. What can you do to help them feel at home? How might you expect them to respond to changes in the work environment? Within what work contexts might they need some extra reassurance?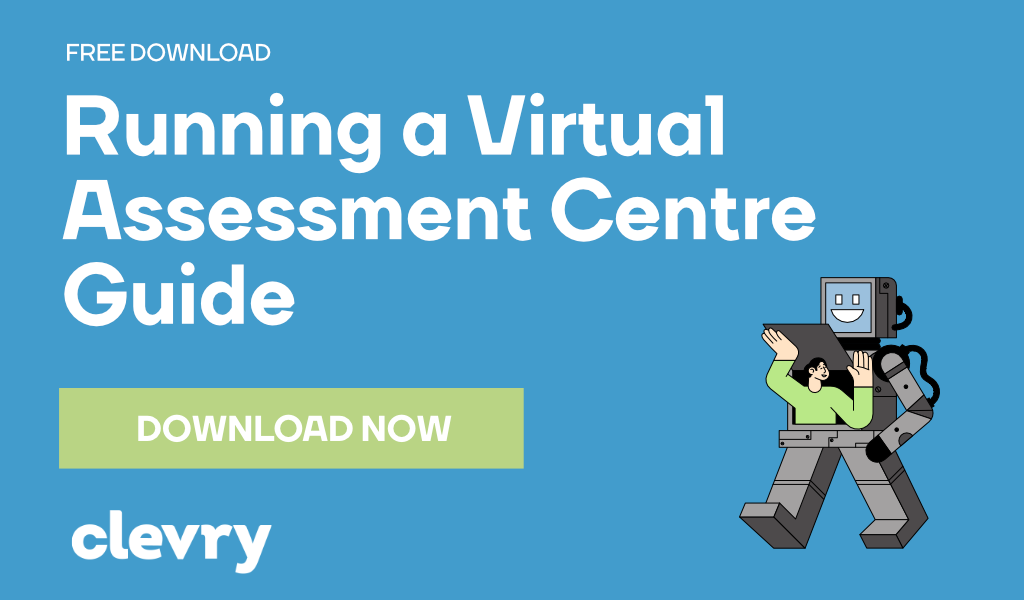 If you're interested in finding out more about Onboarding New Hires, Virtual Assessments or knowing what strategic interview questions to ask candidates then please don't hesitate to get in touchand one of the team will be happy to answer any questions you may have.