When planning to deliver a virtual assessment centre, following best practice guidance will help your Virtual ACto run as smoothly as possible and provide a good all round experience for everyone involved.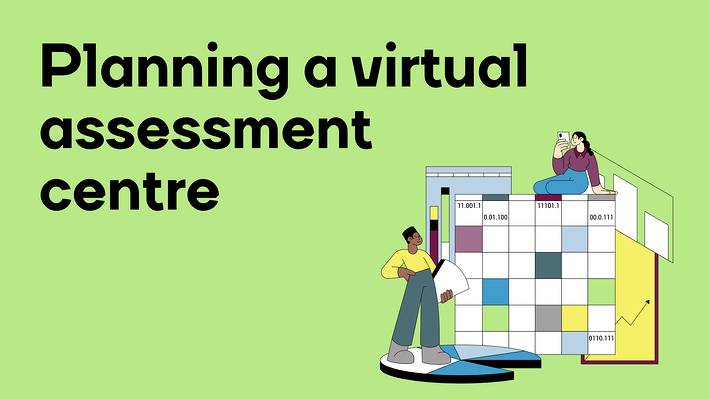 Choose a good service provider
The service provider will be responsible for designing and delivering the Virtual Assessment Centre. The service provider may be an internal employee or an external contractor (such as us).
When choosing a service provider it's important to consider their competencein designing and delivering assessment centres, and their compliance with legal and regulatory requirements.
Define the purpose of your Virtual AC
Assessment centres can be used for a number of purposes, including assessment and selection, professional development, and succession planning.
Thus, it is important to consider whether a Virtual Assessment Centre is an appropriate method for your particular purpose. The purpose will influence how your Virtual AC is designed and delivered, as well as how the personal data of candidates is used.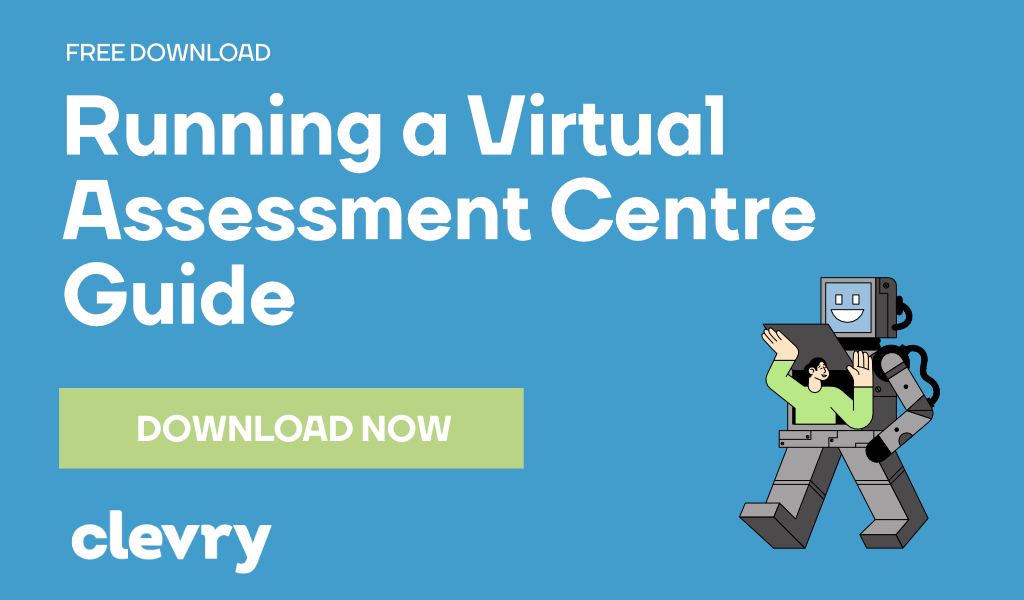 Clearly outline your assessment needs
Understanding the assessment needs and the context in which the assessments take place is a crucial prerequisite for designing a Virtual AC.
This information should be shared with your service provider as early as possible.
Decide between using your own, bespoke, or off-the-shelf content
Your existing assessments can be adapted and hosted on a virtual platform. If you decide to move your existing assessment centre materials online, you need to ensure that you can demonstrate evidence of equivalence.
This means that the online version correlates with your traditional pen-and-paper assessment, has comparable reliability, and can predict external criteria (such as job performance).
If you decide to use an external service provider, like Clevry, you will also have the option of choosing between off-the-shelf assessmentsand or creating a bespoke Virtual Assessment Centre.
Establish software & hardware requirements
Ensure that the software and/or hardware you wish to use are adequate for hosting the Virtual Assessment Centre so thatit can be delivered consistently and smoothly. It must be sufficiently robust to deal with potential system failures. You should also take measures to minimise the risks of hacking (to avoid hackers gaining access to test materials and candidate scores) and ensure that the data is backed up.
Consider whether any additional software is needed for interactive activities, e.g. Hangouts or Zoom.
A benefit of using a service provider such as Clevry is that all assessment processes can be managed on a singleplatform with the option of adding your own branding.
Integrate with your ATS
This can help provide a more seamless experience for your hiring managers and candidates. Clevry, for example, integrates easily with a range of ATS providers.
Use psychometrics
One of the benefits of Virtual Assessment Centres is that you can run them as often as you would like, even daily. However this also means that you may receive a large volume of candidates who need to be assessed.
Psychometrics (e.g. cognitive ability tests and personality questionnaires) and Situational Judgement Tests (SJTs) can be used to sift candidates during the shortlisting stage to reduce the number of candidates participating in the Virtual Assessment Centre.
Psychometrics can also be used within the Virtual Assessment Centre to uncover competencies that are more difficult to observe in other activities without the face-to-face elements.
Additionally, our Personality Questionnaires have the option of generating a range of insightful reports, such as our interviewer report, which assessors can use to better structure their interviews with candidates.
Plan for a technical hitch
Ensure that systems of communication are in place, as well as a comms strategy should you experience any technical issues. If you do experience any problems make sure you stick to your pre-agreed plan.
Personnel involved in the virtual assessment process should maintain a record of any reported issues that arise while candidates or assessors are using the platform.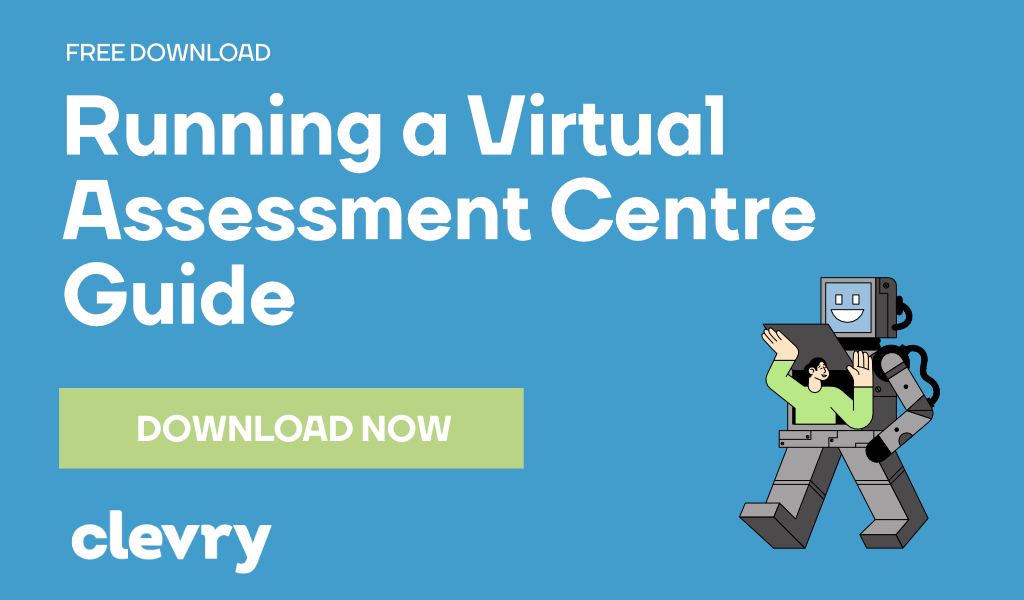 If you're interested in reading more about virtual assessment centresor assessingcandidates more generally then please check out some of our other blog posts including Designing a Virtual Assessment Centre, VirtualOnboarding Strategies and knowing what Strategic Interview Questions to Ask Candidates