virtual assessment centre,it's important to follow best practice guidance if you want to get the best from your candidates.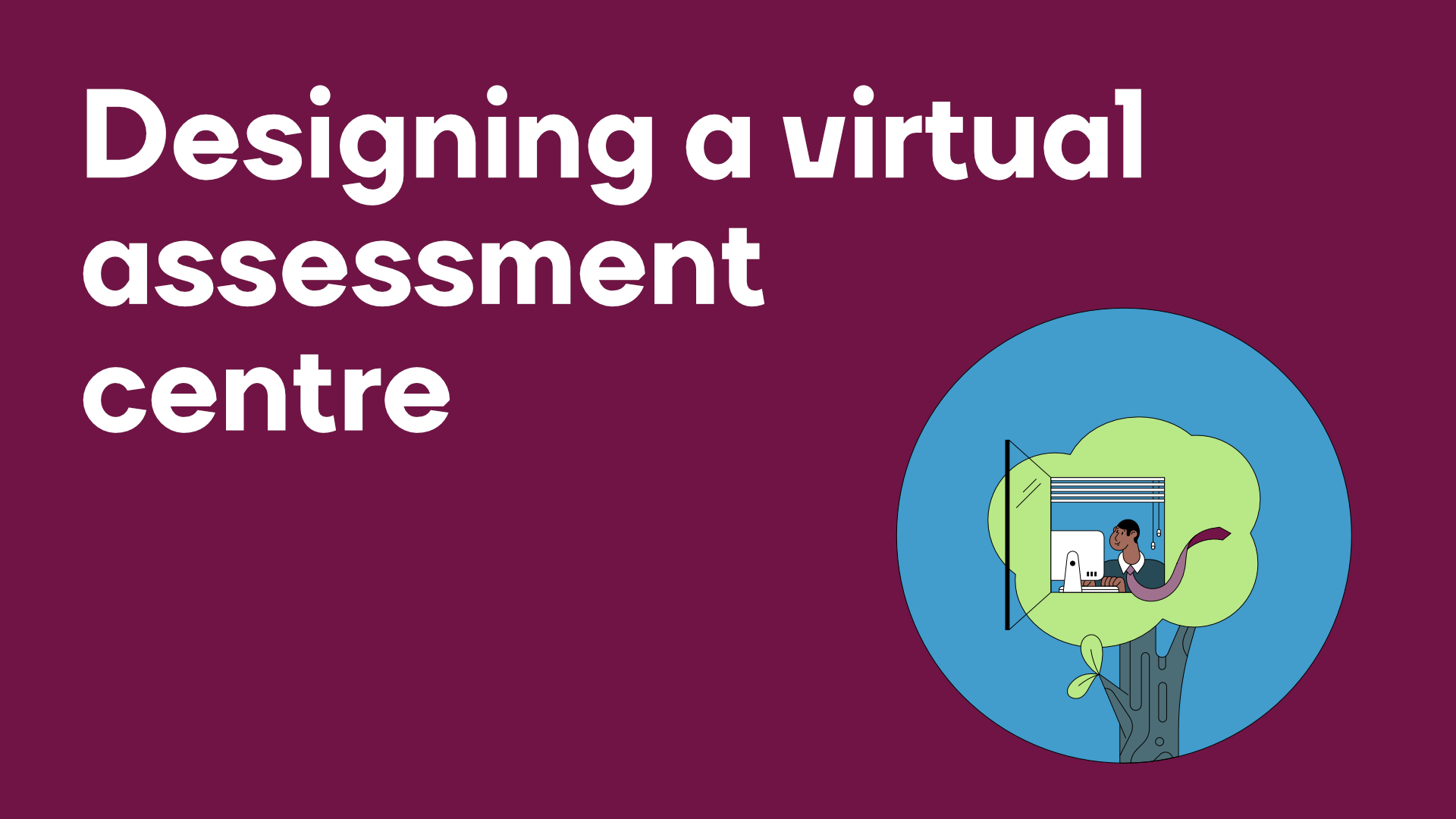 A well designed virtual assessment centre can help businesses increase the validity andeffectiveness of their assessment process, whilst also helping to ensure thatcandidates have a fair and positive all round experience.
Conduct a Job Analysis and Competency Modelling
The job analysis helps you identify the responsibilities andduties of a specific role, and what knowledge, skills, abilitiesand other attributes are necessary to perform in the role.
Competency modelling is useful for uncovering theassessment criteria; it will help you describe thecompetencies you wish to assess and create indicators forwhat good and poor performance looks like.
It's important that the assessment criteria are described asbehaviours as these will be used to create the positive andnegative performance indicators that will guide assessors intheir evaluation.
Prepare your Virtual Assessment Centre materials
Using a Virtual Assessment Centre eliminates the need forpaper forms. The materials used in the assessment activitiesshould be built into the system and hosted within theplatform itself.
To protect the test materials, steps should be taken to ensurethat materials cannot be downloaded, printed or copied andpasted.
Standardise your process
Try to ensure that your process is as standardised as possible.Candidates should be given the same information andpractice materials, and complete the same exercises withinthe same timeframe.
With Virtual Assessment Centres there are several factors toconsider that may affect the standardisation of your process,including:

Equipment (e.g. computer, screen size, and sound quality)

Internet access and speed

Browser compatibility

Working conditions (e.g. noise, lighting, heating, or othersbeing present nearby)
Identify assessors and training needs
The assessors will evaluate the candidates' performanceagainst the competencies. Ideally they should be a diversegroup both in terms of their personal characteristics (e.g. age,sex, and ethnicity) and experience. To ensure that the processis robust, assessors should be rotated across the candidatesso that no single assessor evaluates one single candidate.
All assessors need to be appropriately trained to use theassessment platform as well as the various methods withinthe assessment centre, including the Observe, Record,Classify and Evaluate (ORCE) process. You may also need totrain the assessors or additional personnel to participate inrole play exercises.
Consider Reasonable Adjustments
As with any assessments, you will need to considerhow you can maximise accessibility. It is your legal duty tooffer reasonable adjustments to candidates with disabilities.
Reasonable adjustments may include adjusting the font sizein exercises with written information, providing audio ortext alternatives, or extra time.
Other considerations may include using keyboard navigationfor those who are unable to use a mouse, high colourcontrasts for individuals with visual impairments, andavoiding any flashing, moving or blinking content forindividuals with ADHD or visual processing disorders.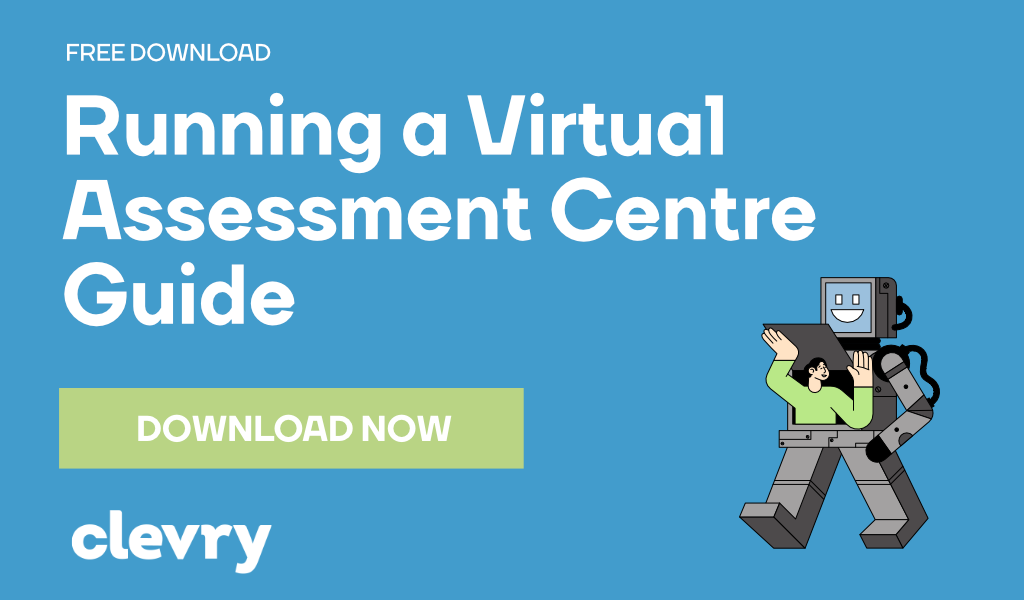 If you're interested in reading more about virtual assessment centresor assessing yourcandidates more generally then please check out some of our other blog posts including Planning a Virtual Assessment Centre,VirtualOnboarding Strategies and knowing what Strategic Interview Questions to Ask Candidates